Built-in Stock, Futures and Forex Trading Simulator
The next big thing on TradesViz: Replay every stock, future (US) and Forex pairs up to 5-sec bars!

Replay > Simulate trades > Auto-sync with your journal. All the trades you make in your sim is automatically processed and added to your journal!

Stop/Market/Adjustable orders - The most intuitive simulator you will ever use!
Start Free Trial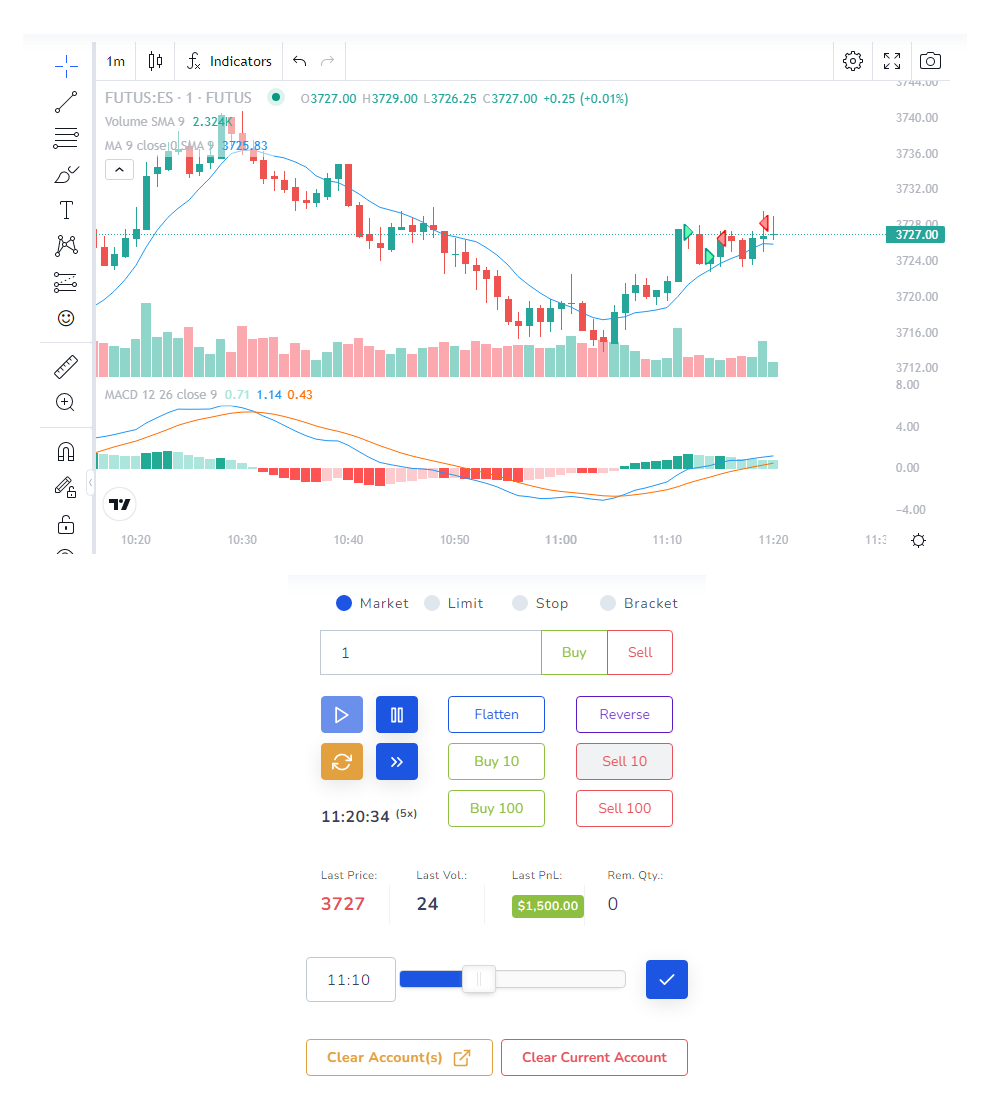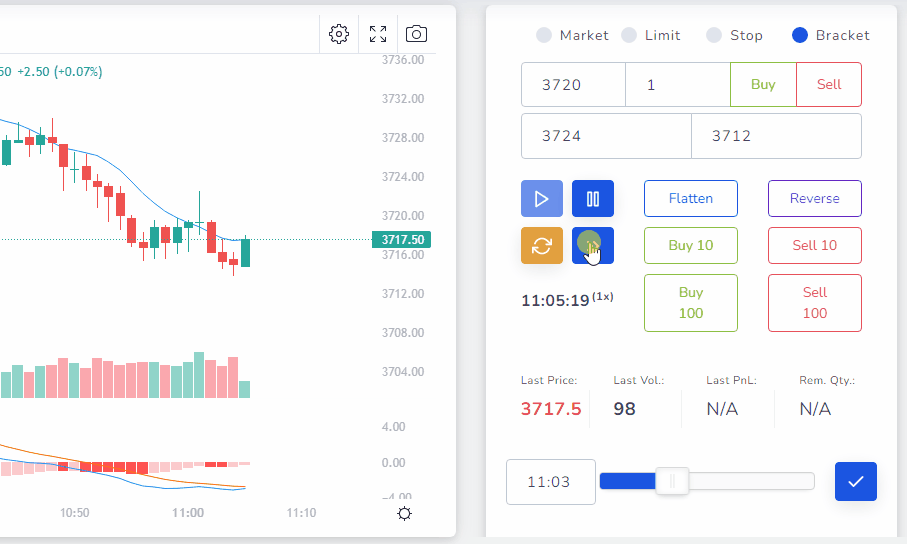 Not just a journal
Trading simulation + Performance analysis + Journaling + Trading
TradesViz is all you need to track & analyze your performance, find and trade stocks using our research tools. With the trading simulator built into your journal, this completes the entire toolset ANY trader would need to suceed in the markets!
Near 10,000 US stocks, 100 US futures AND 70+ Forex Pairs! Simulate any day, any timeframe. Execute/test any strategy you want. Replay your mistakes and more!
Intuititive shortcuts to simulate exactly how you would trade/scalp with your real trading platform. This includes real-time adjustable stops/targets etc., on the chart!
With all your trades synced automatically to your journal, you can now compare your live versus simulated performance and utilize the full analytics prowess of TradesViz to fine-tune your trading in a data-driven way.
All-in-one Platform
Seamlessly integrates into your journal
Don't just simulate and forget. Simulate and learn! It's easy ONLY with TradesViz. Add notes and tags to your trades and orders as and when you execute them.
Choose any trading account and automatically record all your trades, reset them and analyze them anytime you want!
All of your orders are automatically grouped, charts and statistics such as best exit, MFE/MAE etc., will be generated and be ready for you to review your sim or live trades in your TradesViz journal.
Combine this with our stock screener (EZstockscreener.com) for a truly holistic experience of being able to screen for stocks + simulate them on any day!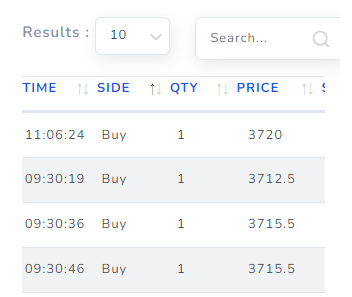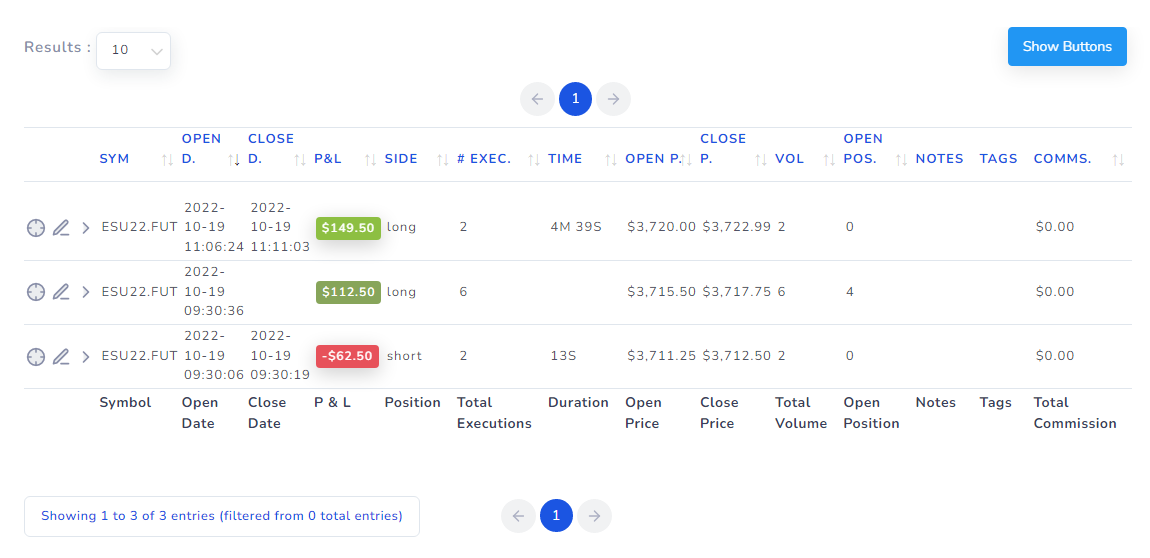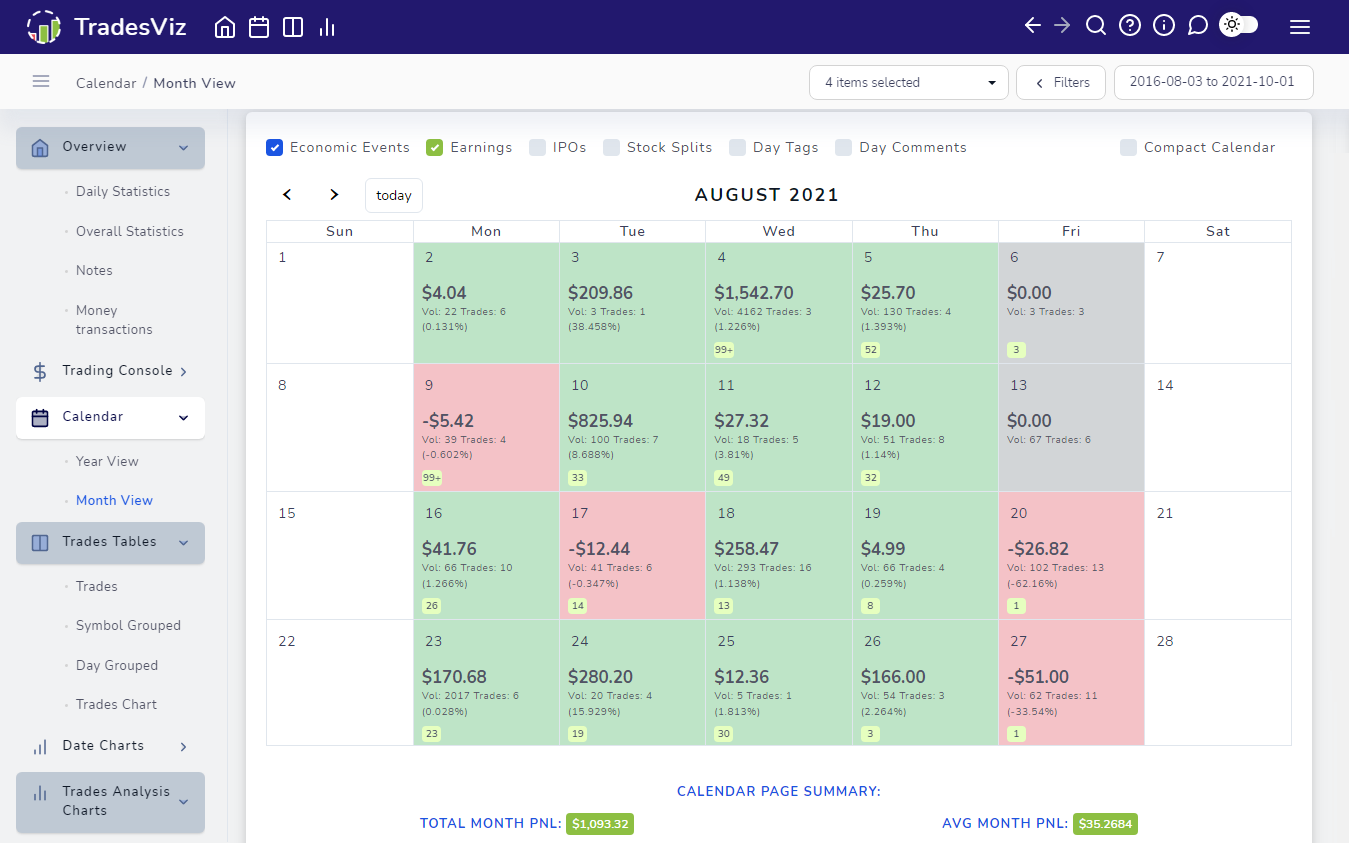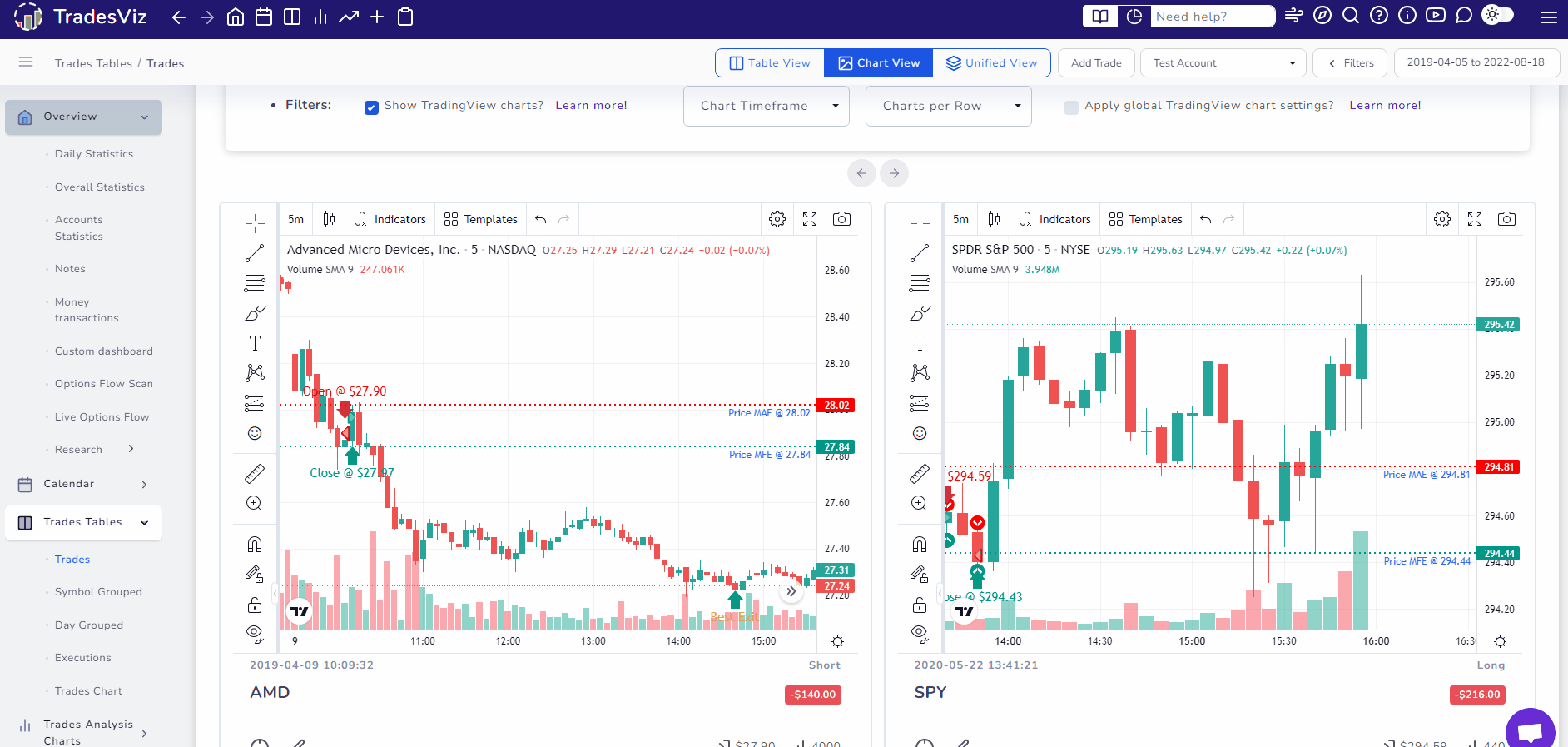 Click on an image to enlarge it.
Just one subscription
The most flexible & advanced trading journal that helps you improve your trading in a data driven day + Built-in trading simulator + Options flow analytics + Charting + A LOT MORE!
3000 Executions/ Month
Basic performance charts
Stock imports
1 Trading account/Portfolio
Select Plan
Unlimited Imports
All statistics and performance charts
Stock, options, futures, forex import
15 Trading accounts/Portfolios
Auto stock chart generation features
Start Free Trial
3000 Executions/ Month
Basic performance charts
Stock imports
1 Trading account/Portfolio
Select Plan
Unlimited Imports
All statistics and performance charts
Stock, options, futures, forex import
15 Trading accounts/Portfolios
Auto stock chart generation features
Start Free Trial