New feature: Replay mode for trading simulator (stocks, futures and forex)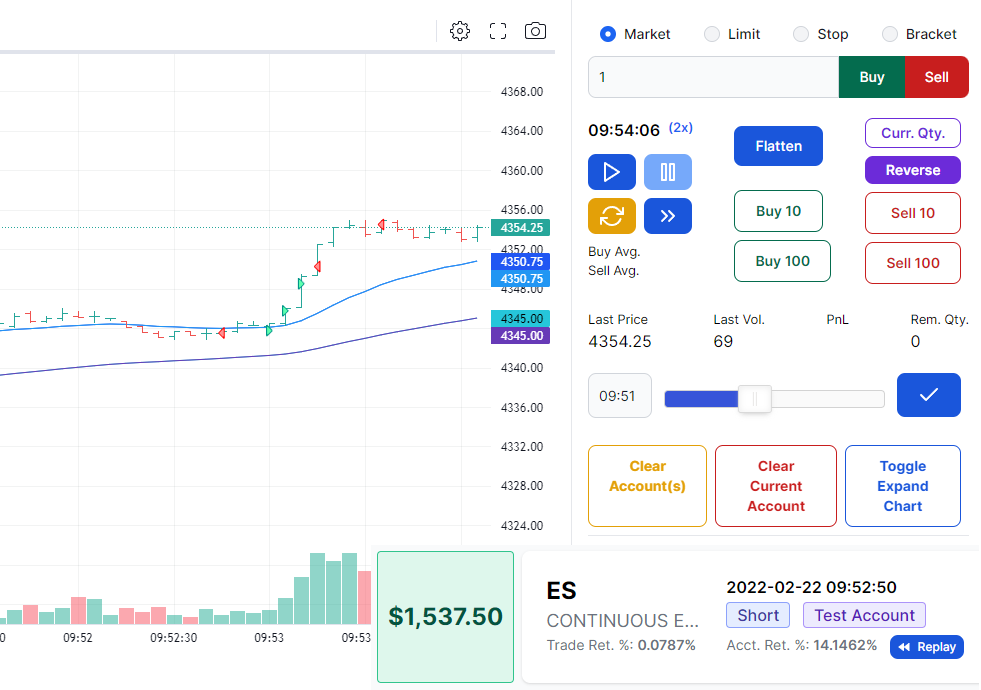 We recently introduced a stock and futures trading simulator (paper trading) integrated into the TradesViz trading journal and it has quickly provided a lot of value for traders using it to practice their past trades during difficult market times.
A common feature request from users has been related to adding the ability to see their trades being executed automatically as the chart progresses - almost like watching a video of your trades. This makes a lot of sense because when you are trading, you might miss a lot of minor details that could have otherwise turned a losing trade into a winner or would have prevented you from losing more money in a worst-case scenario.
A replay feature built into the stock simulator tries to solve this problem by automatically executing your trades on a very low-timeframe (up to 5-sec) where you can easily adjust the speed of the simulation and even pause/play like a video to learn exactly where you went wrong.
Here's an example video where trade is being simulated - note that no action is being taken - no orders are placed manually. The replay system does all of this on its own: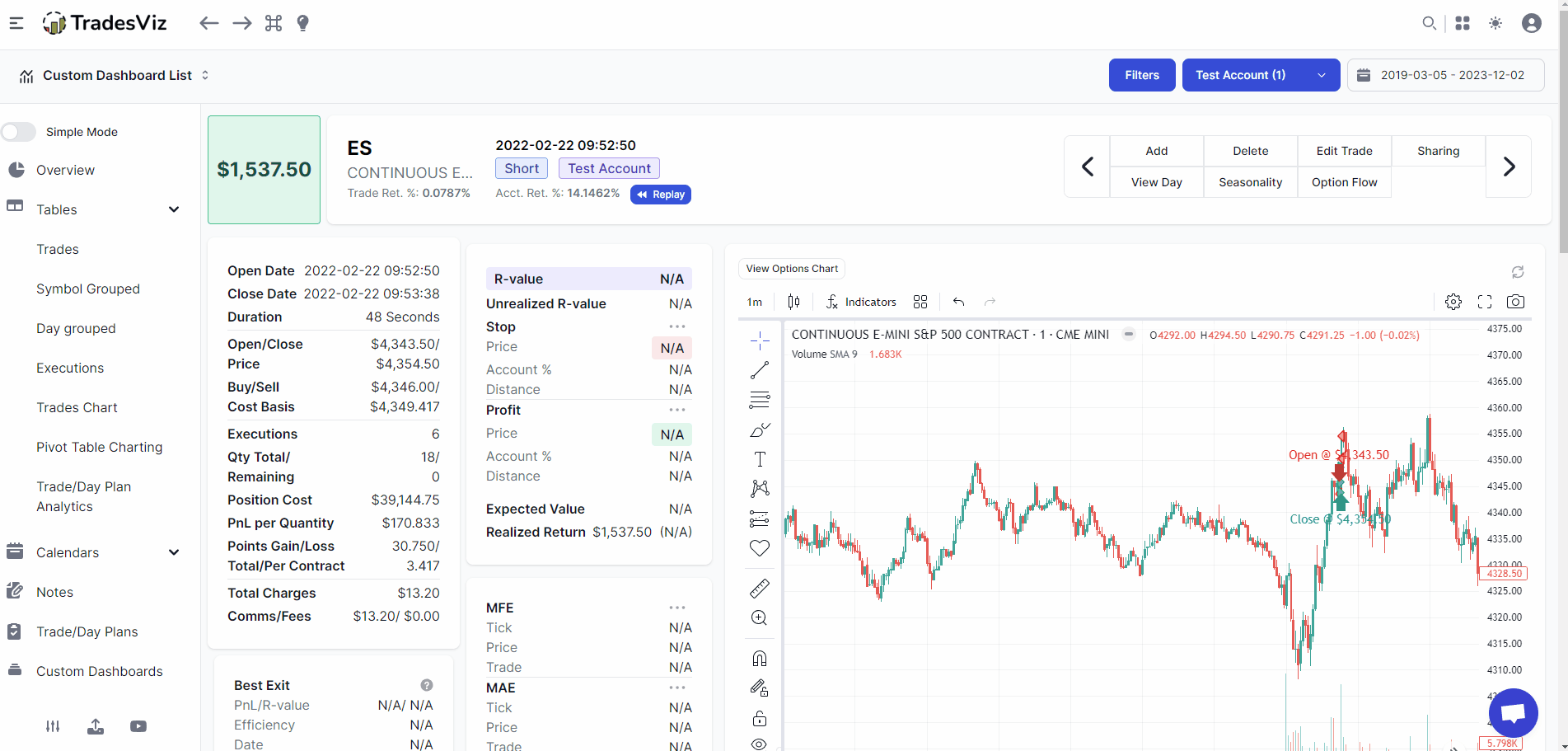 Here's how the trade looks in a 1-minute chart: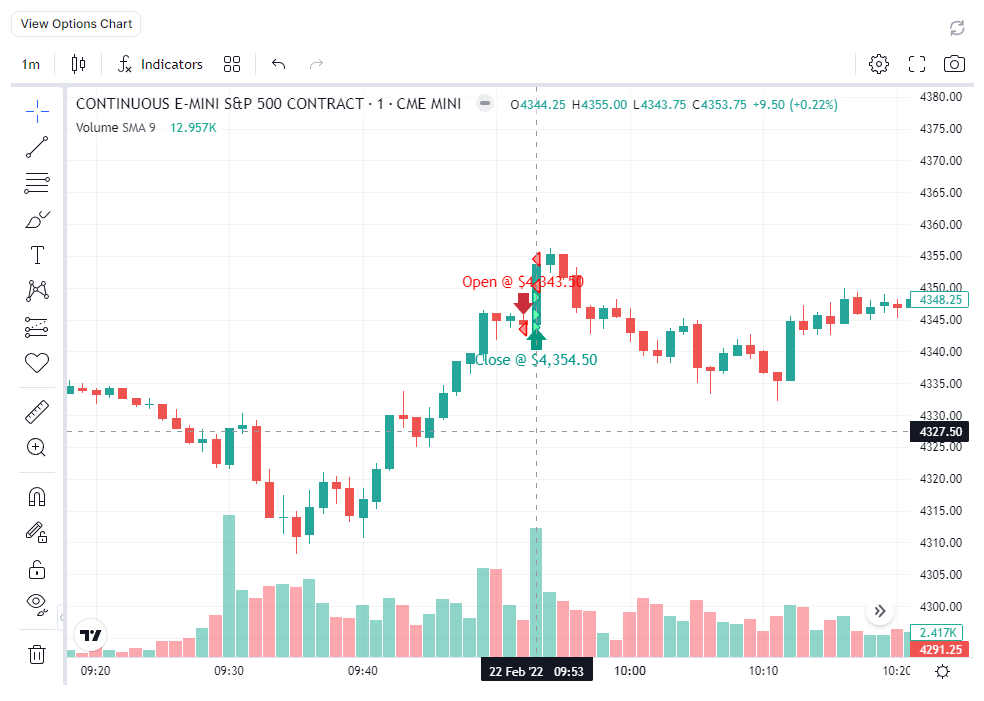 and how it looks like in our new sub-minute 5-second chart: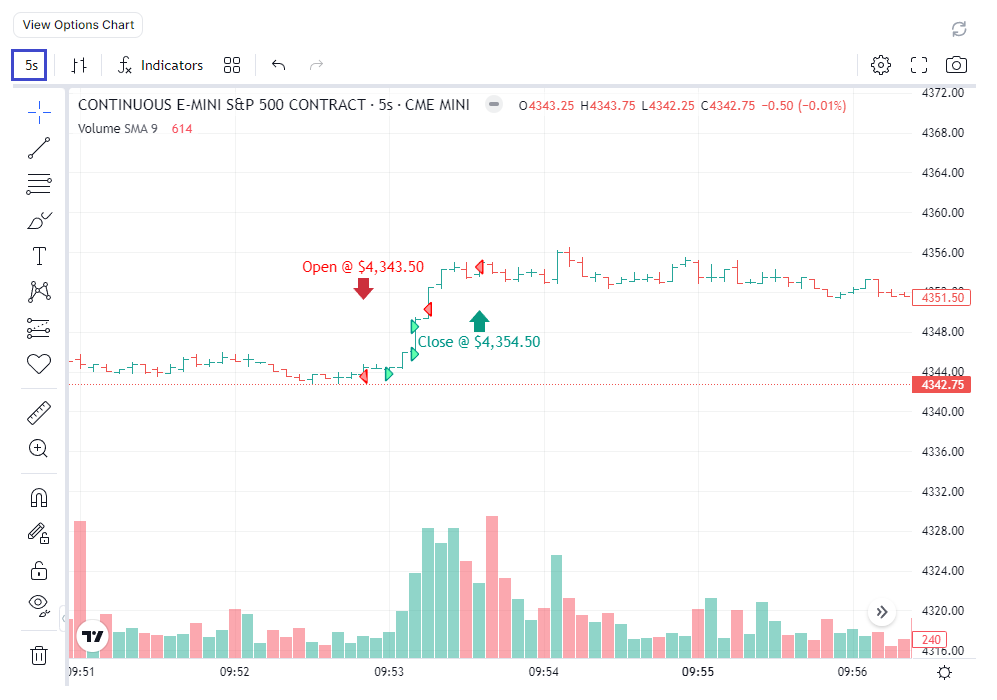 With these features, TradesViz is not only a simple trade journaling tool but a truly all-in-one self-guided performance improvement platform for any trader.
All of these features are part of your account. We never add features for a new cost or increase our prices. We will remain ultra-competitive to give the best possible value to traders from all over the world. If you are serious about your trading and are looking for a proper solution to invest your time in, your search ends here: https://tradesviz.com/signup/.
Update Dec 22nd:
Replay mode also shows your stop and profit targets on the first execution.