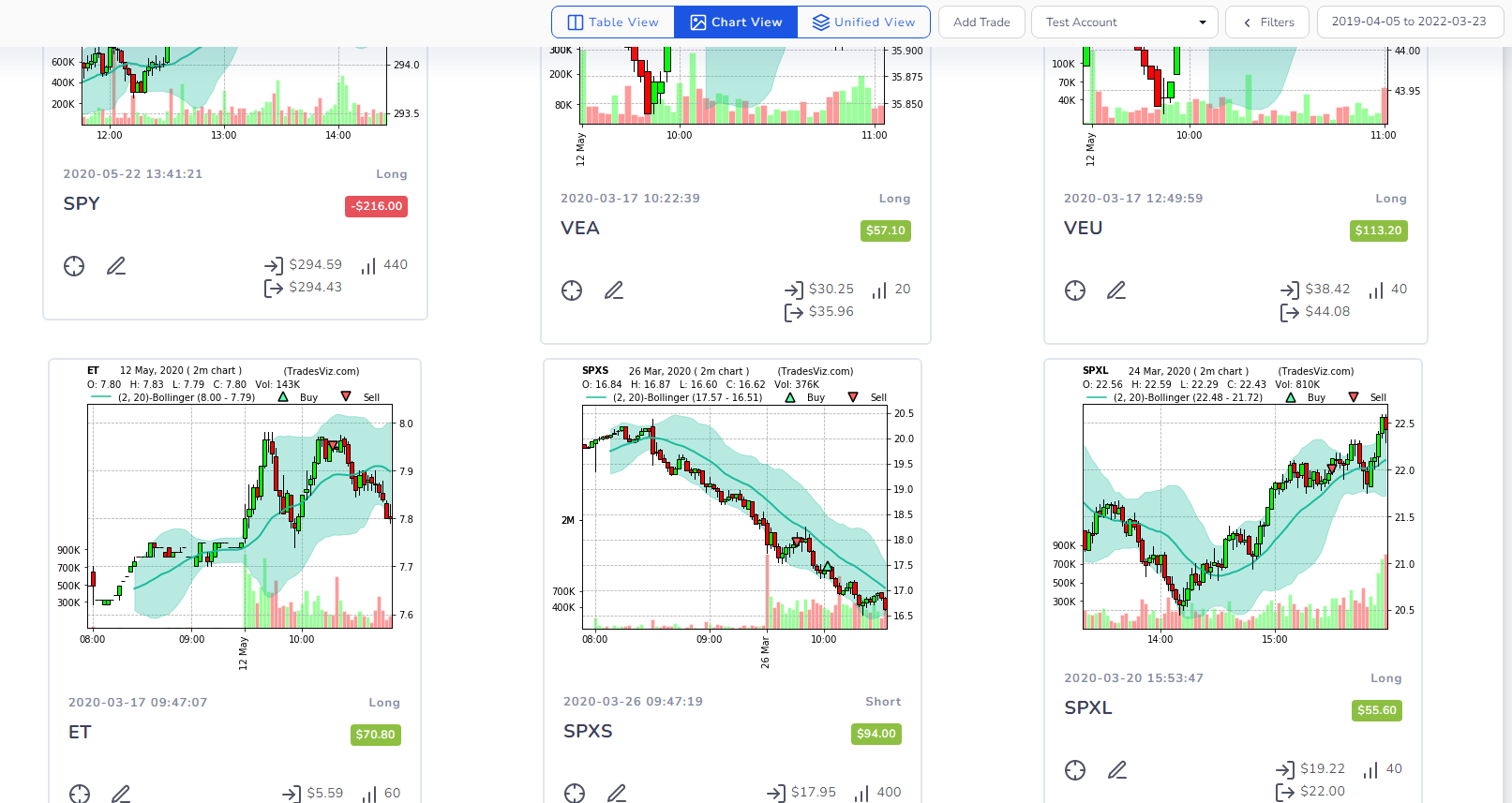 In addition to the Unified view of the trades table, we have now launched a new view called "Charts View" that allows you to see all the charts at a glance.
You can also change the size of the chart and the timeframe. This view operates very similarly to the Unified view where the filtering is done on the table view and pagination on the unified view page.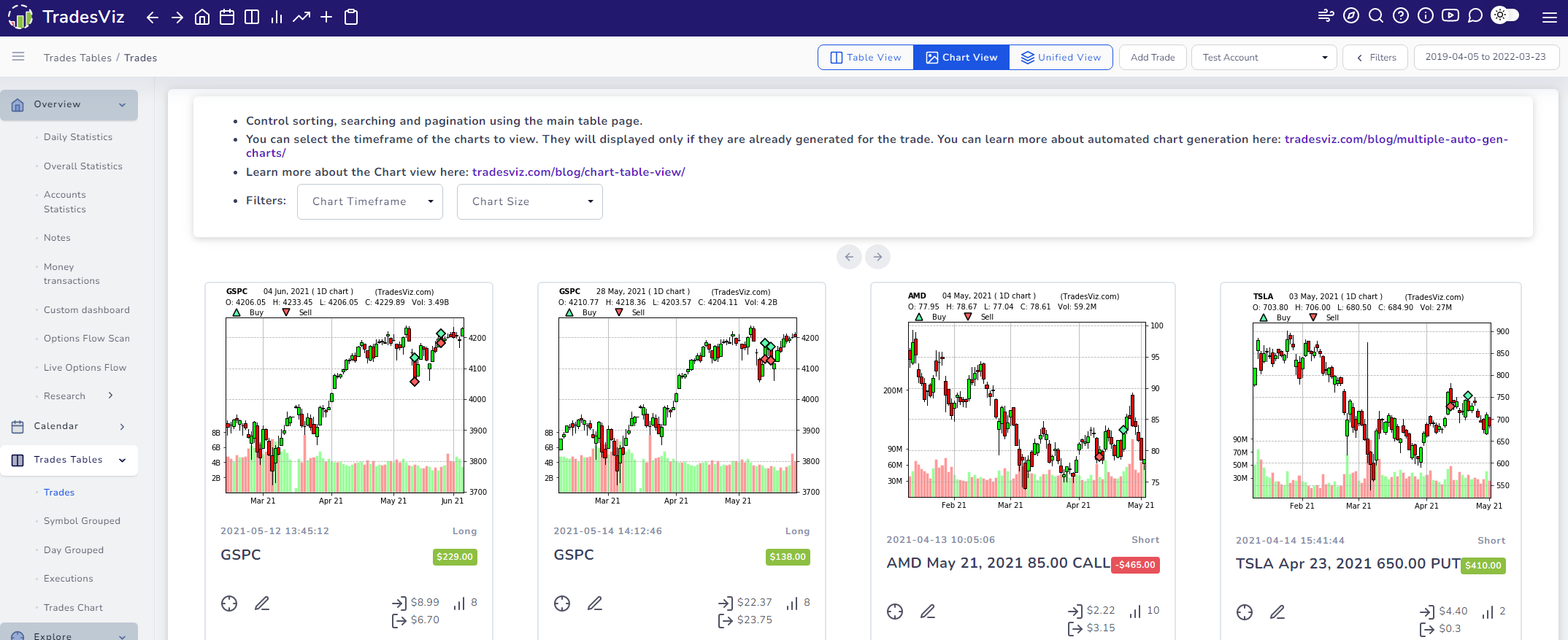 To effectively utilize this view, make sure you set up the idea charts you want TradesViz to generate when you import your trades. This guide will help you with that: tradesviz.com/blog/multiple-auto-gen-charts/.
Note that the timeframe selection of the charts view depends on already generated charts and it does not generate new charts. Meaning, that if you have generated only 1m and 1day charts, and select 5m in the timeframe selection, you will not see any charts.
If you are still seeing blank/empty charts after configuring the chart settings, try refreshing the charts by exploring the trade and then clicking on the 3 dots icon on the top right corner of the charts container, and then click on "Refresh all charts". If you are not able to see the chart even after refreshing, let us know via live chat or via email the symbol and the date for which the chart is not visible.
September 2022 Update:
You can now toggle between static/image charts and interactive/Tradingview charts! For more info, check this blog post: /blog/tv-charts-view/

---
We hope this view helps quickly find and analyze your trades using the TradesViz trading journal! If you have any feedback, improvements you would like us to do, or other feature requests, please contact us at [email protected]!