Update: Chart Trades View - Now with TradingView charts

If you haven't looked at our charts view, yet, you are missing a very efficient way to quickly look at all your trades at once.
With this update, we are bringing interactivity with TradingView charts!
Simply click on the "Show TradingView charts" checkbox and you will start to see fully interactive TradingView charts with plotted executions, MFE/MAE, stops, best exit, etc.,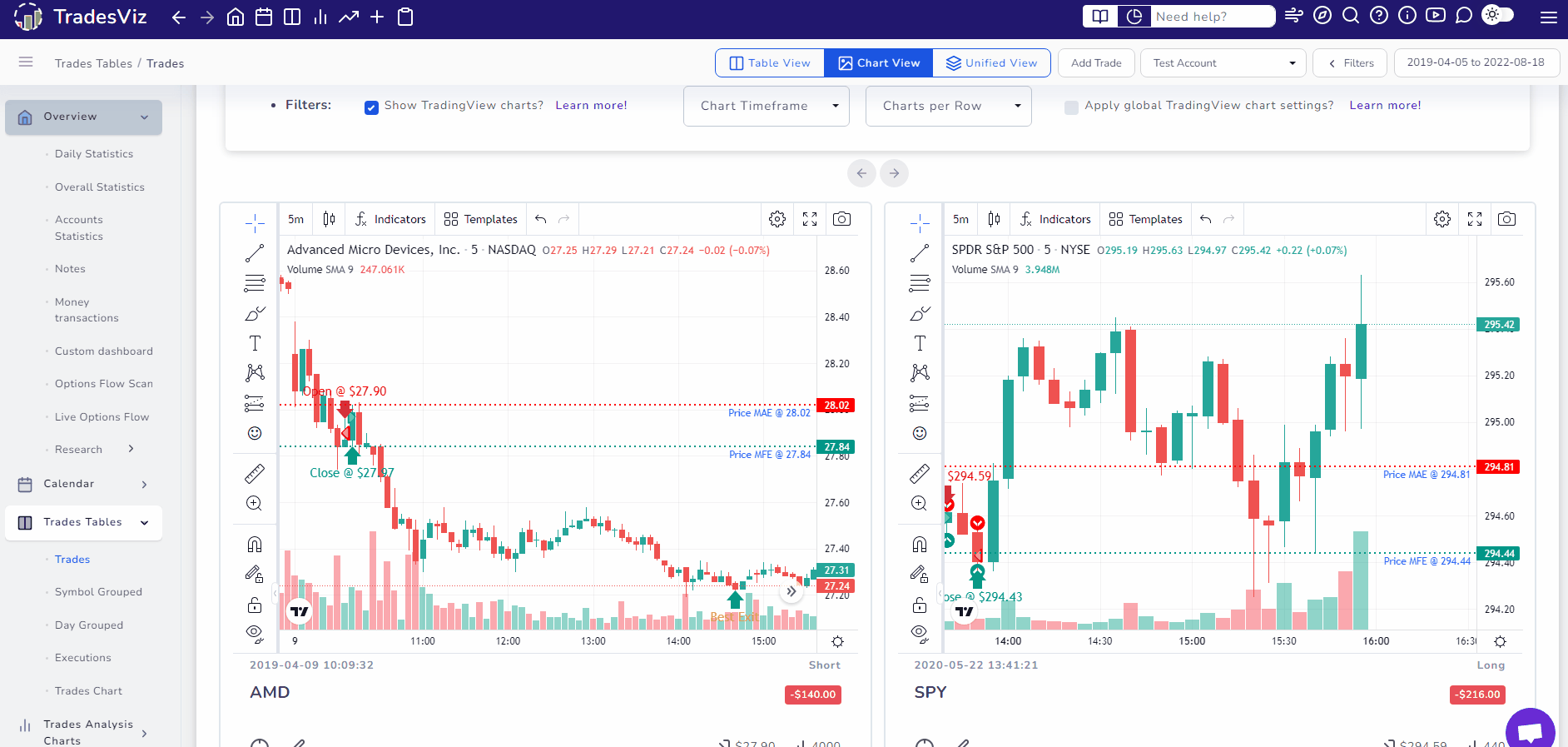 This feature also nicely combines with our recent global TradingView settings which will allow you to view your trades with your favourite indicators - all on a single page. Click on the "Apply global TradingView chart settings" checkbox to enable this option.
We hope this makes your trades reviewing experience painless and interesting!
More updates are coming soon to make journaling more interesting and engaging for everyone!
---
If you have any questions, feedback, or feature quests, please do contact us at [email protected].