Options Flow Analytics
You can now view entire options flow of a day for all optionable US stocks and view the overall market's money flow statistics - all from within your TradesViz dashboard.

Sweeps, Splits, Block trades, Flow accumulation, Strike/Volume/Premium heatmap, sector/industy-wise treemaps, most traded option contracts, highest call/put/buy/sell volume and many more visualizations available. Learn more about how to use this to take your trading to the next level.

Don't just follow "smart" money. Learn how to become the "smart" money by trading using data-backed insights and analytics.
Start Free Trial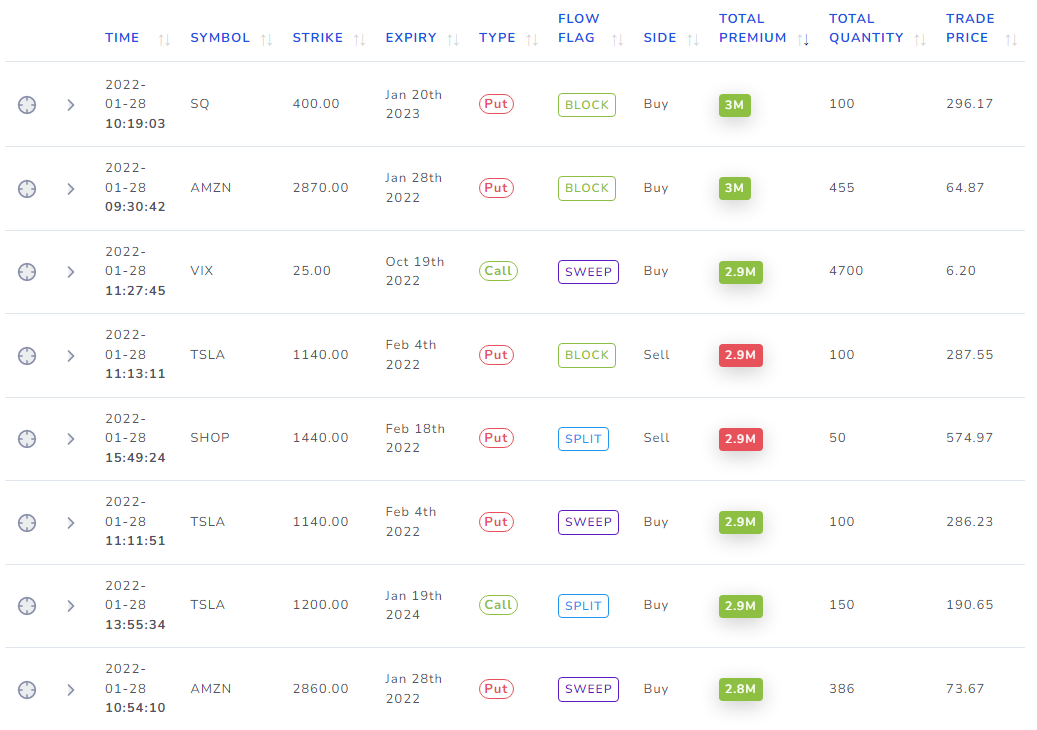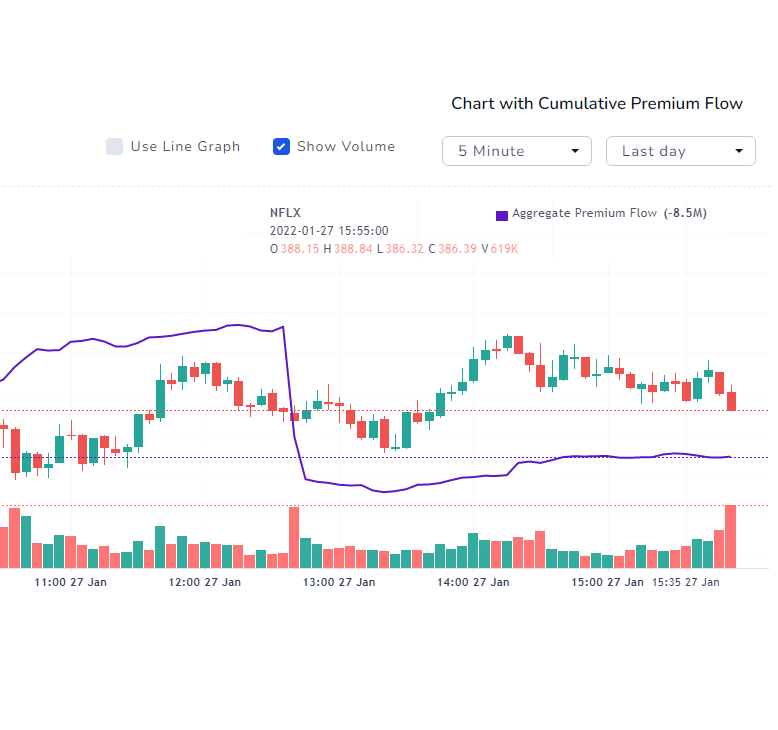 Perfect Combo
Options Flow + Performance analysis + Journaling + Trading
TradesViz is all you need to track & analyze your performance, find and trade stocks using our research tools. Options flow analysis takes this up a notch.
View detailed historical analysis for every optionable symbol and learn where the money is flowing to make data-driven decisions.
Visualize the options premium flow for any symbol in any timeframe using nearly 20 filters - all updated in real-time.
New trends every day means new stocks to trade and new opportunities every single day. Drill down into every single large trade and learn what was behind that huge move you saw - be an informed trader with the entire options market data at your figertips with TradesViz.
Easily understand trends
Visualize millions of data points effortlessly
We do the heavy lifting for you - out of the millions of trades every day, our data processing pipelines automatically group trades into sweeps, splits and blocks for you to be viewed readily - at any time!
Don't just stop with categories of trades such as a "sweep" or a "split" - unlike other platforms, LEARN what is inside a sweep trade and DETERMINE how important it is to your strategy. We are the only options flow providers to offer this level of data percision.
Our dashboards are nearly organized into 3 sections - optiosn flow table, market dashboard and symbol dasboard with calendar to navigate to any day from Jan 2022. We are constantly adding new features and finding better ways to use this data efficiently in your trading. Soon, you will see options flow integrated into your trade journal analysis also!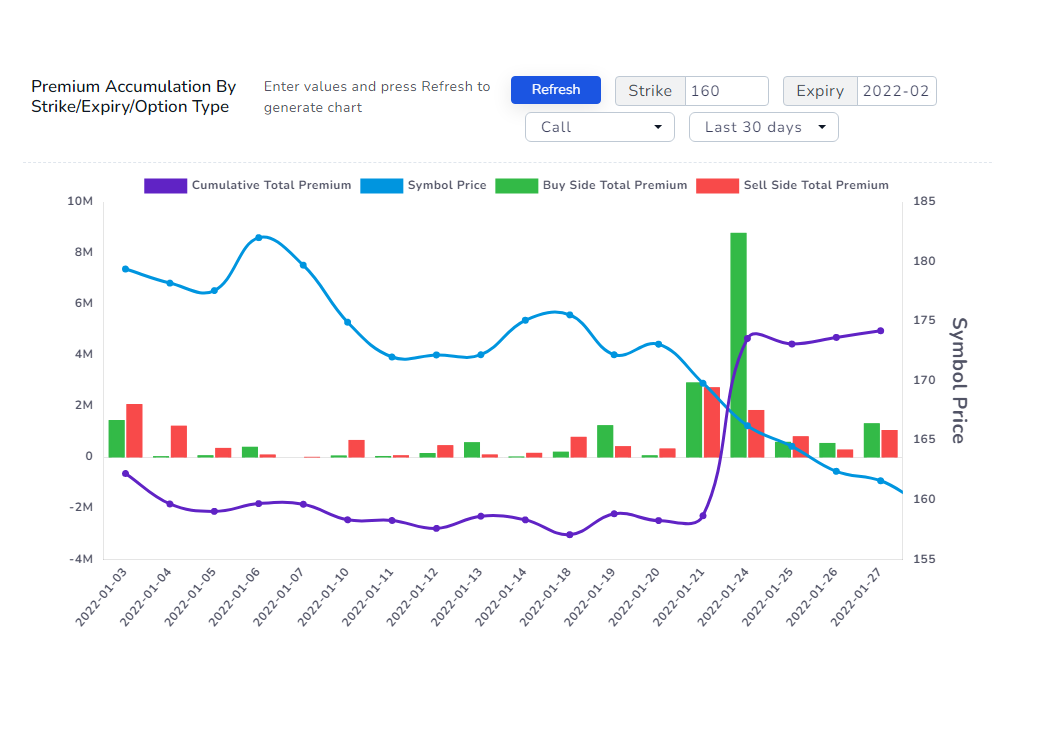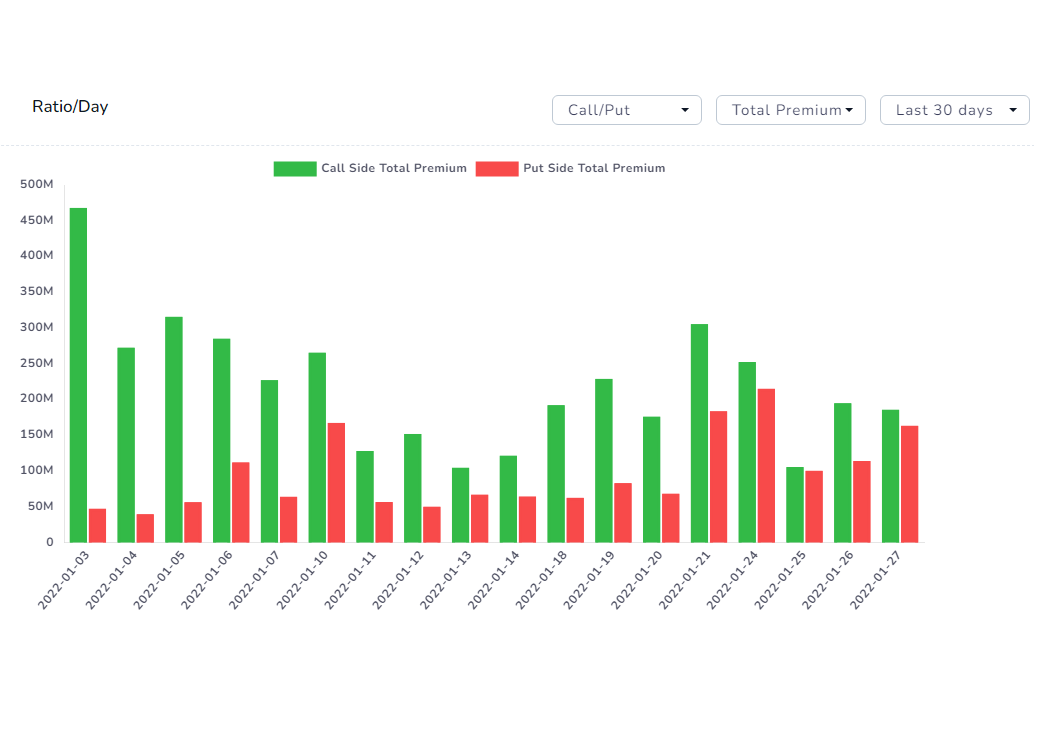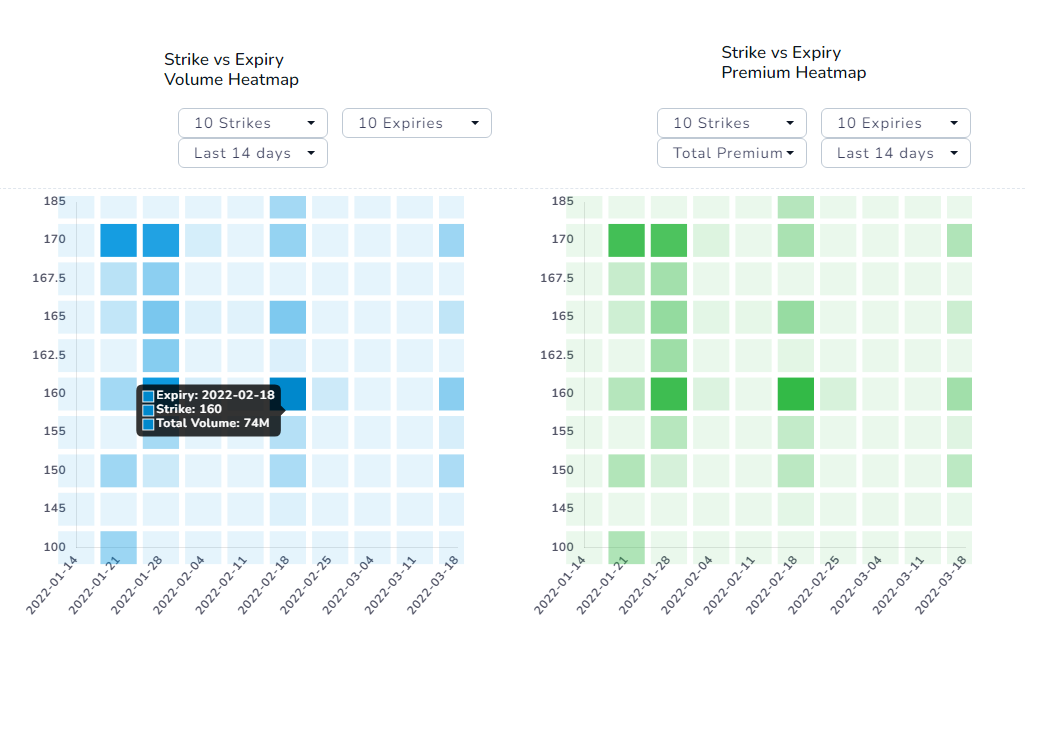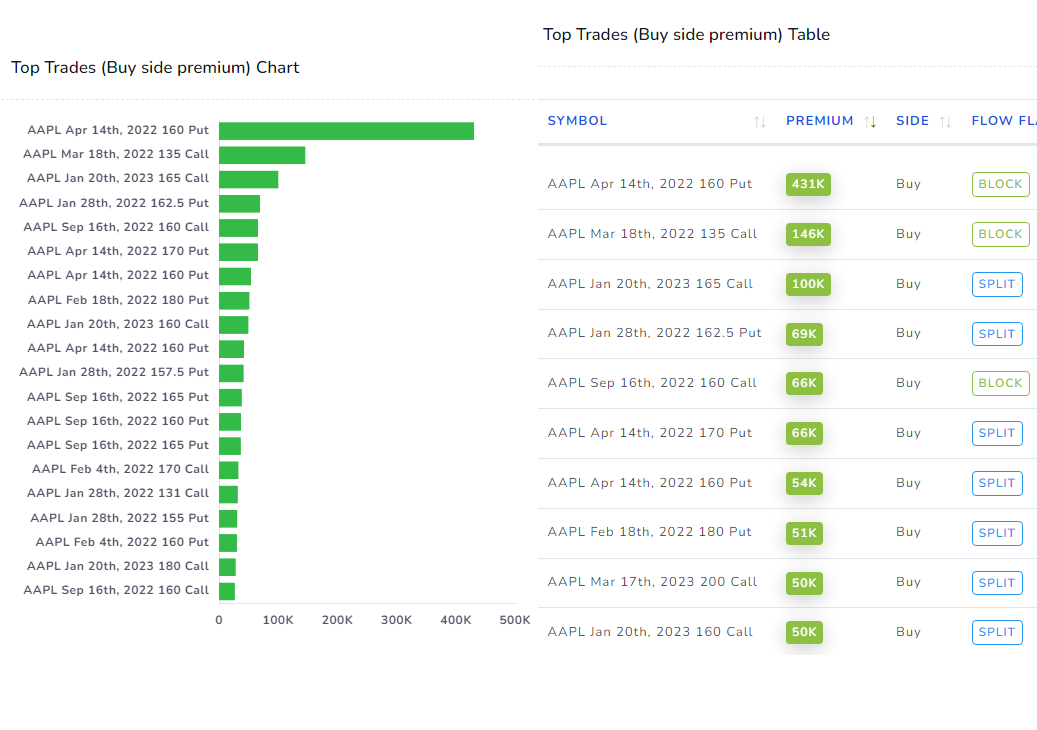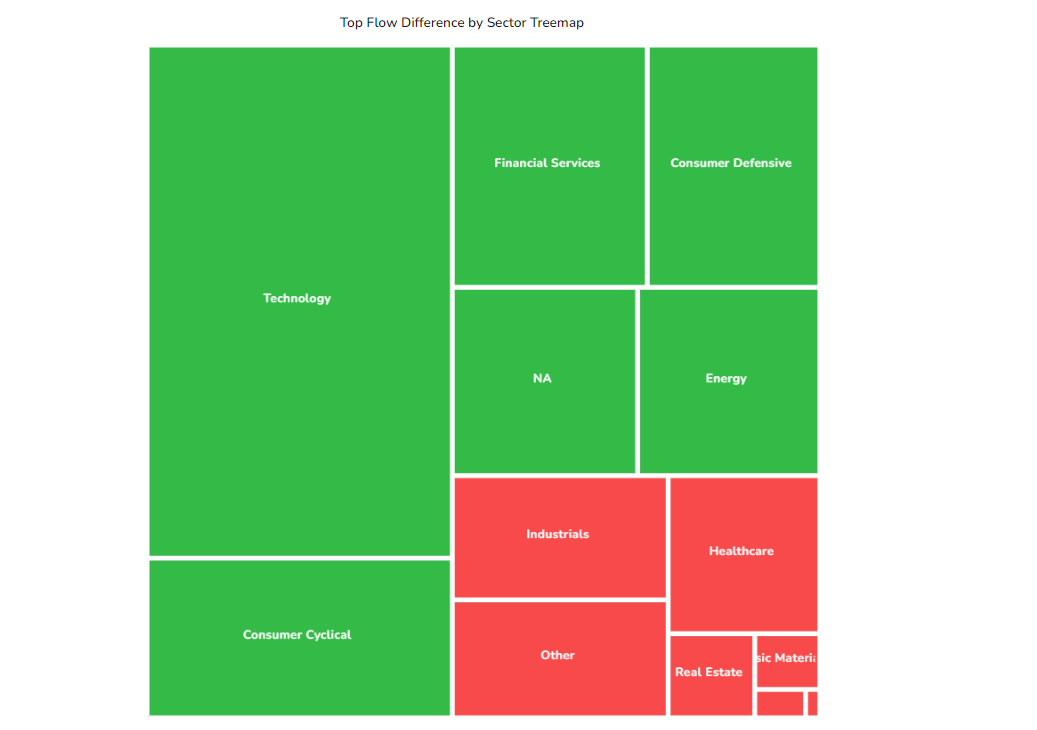 Click on an image to enlarge it.
Small on price, Big on features!
With a single subscription, you can trade stocks, stock options, have in-depth trading performance analysis and charts auto-generated for you, have state-of-the art options flow analytics to augment your trading by helping you generate trade ideas and more!
3000 Executions/ Month
Basic performance charts
Stock imports
1 Trading account/Portfolio
Select Plan
Unlimited Imports
All statistics and performance charts
Stock, options, futures, forex import
15 Trading accounts/Portfolios
Auto stock chart generation features
Start Free Trial
3000 Executions/ Month
Basic performance charts
Stock imports
1 Trading account/Portfolio
Select Plan
Unlimited Imports
All statistics and performance charts
Stock, options, futures, forex import
15 Trading accounts/Portfolios
Auto stock chart generation features
Start Free Trial