New feature: Option greeks analysis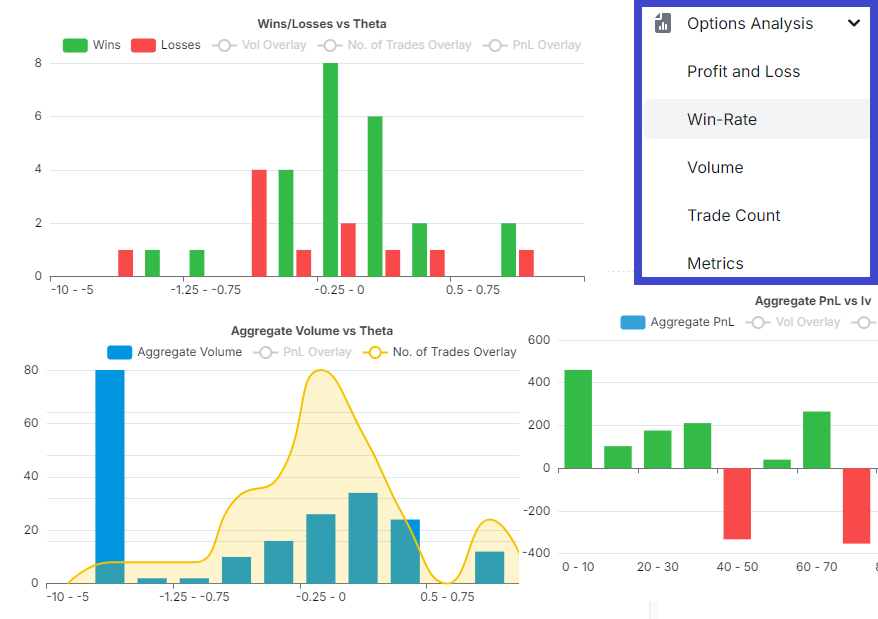 We recently introduced option greeks data for all options executions on TradesViz. With this new update, we have used the options greeks data to generate statistics based on the geeks just like the other analysis charts on TradesViz.
Just like the trade analysis charts, you can now compare the performance of your options trades with greeks such as delta, theta, gamma, rho, vega and implied volatility. Along with the greeks, we have also added a chart to compare performance with respect to days to the expiration of the options trade.
All of these charts are accessible via the new "Options trade explore" tab:

Here are some of the sample charts: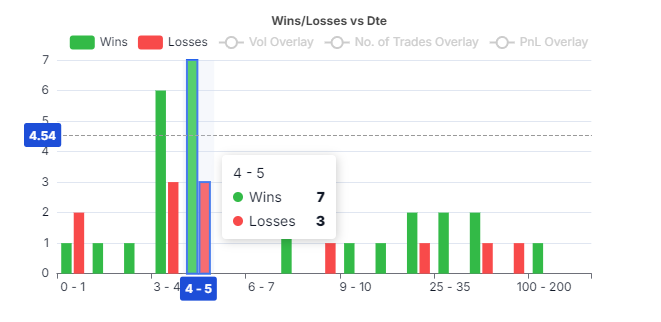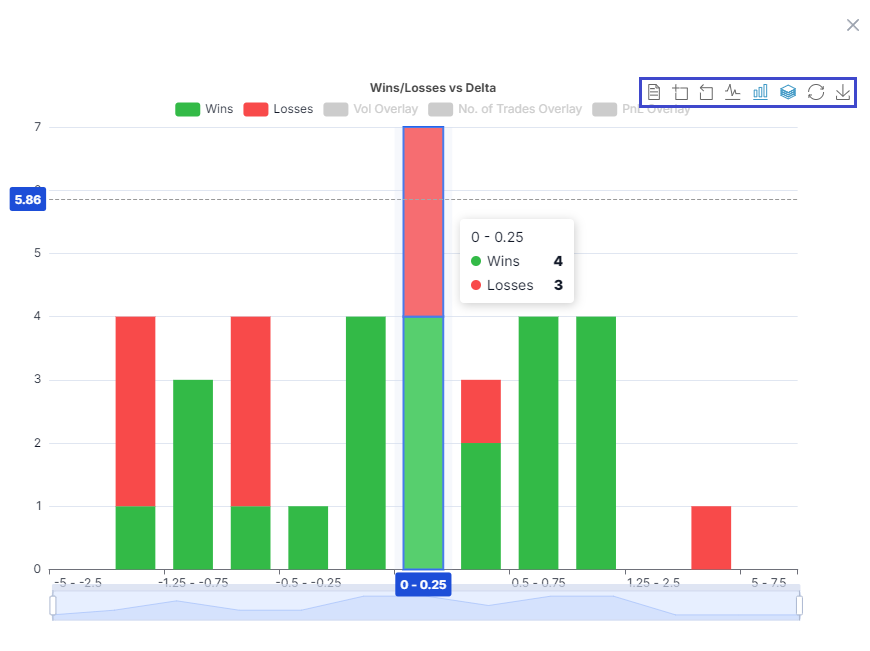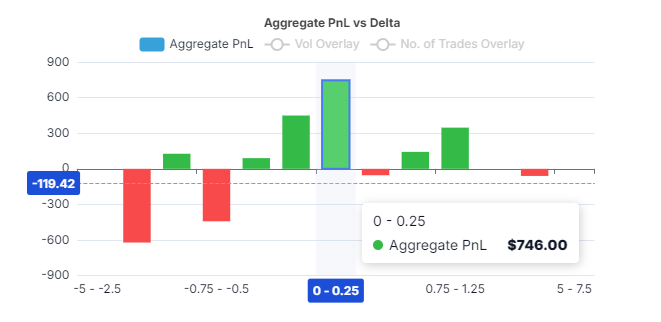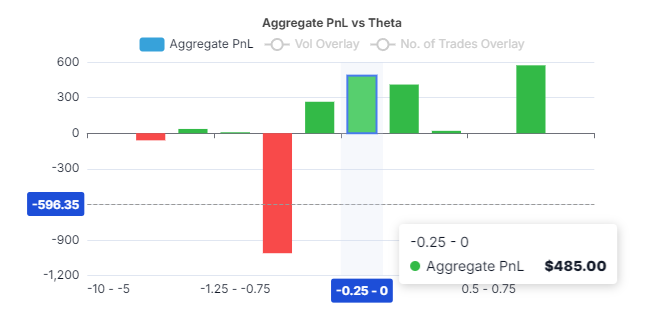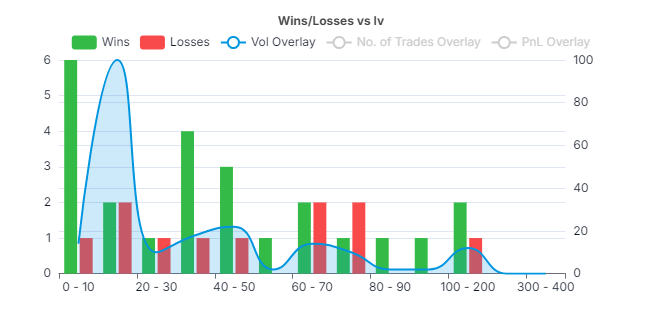 Like all other analytics charts in TradesViz, these charts are also fully explorable! - Click on any data point and explore the trades or add the label as a filter to apply to all charts! You can also add volume, PnL, no. of trades overlays to all these charts.
In addition to these charts, we also have metrics charts that give you an overview of your reward/risk ratios and trade expectancy with respect to the option greeks.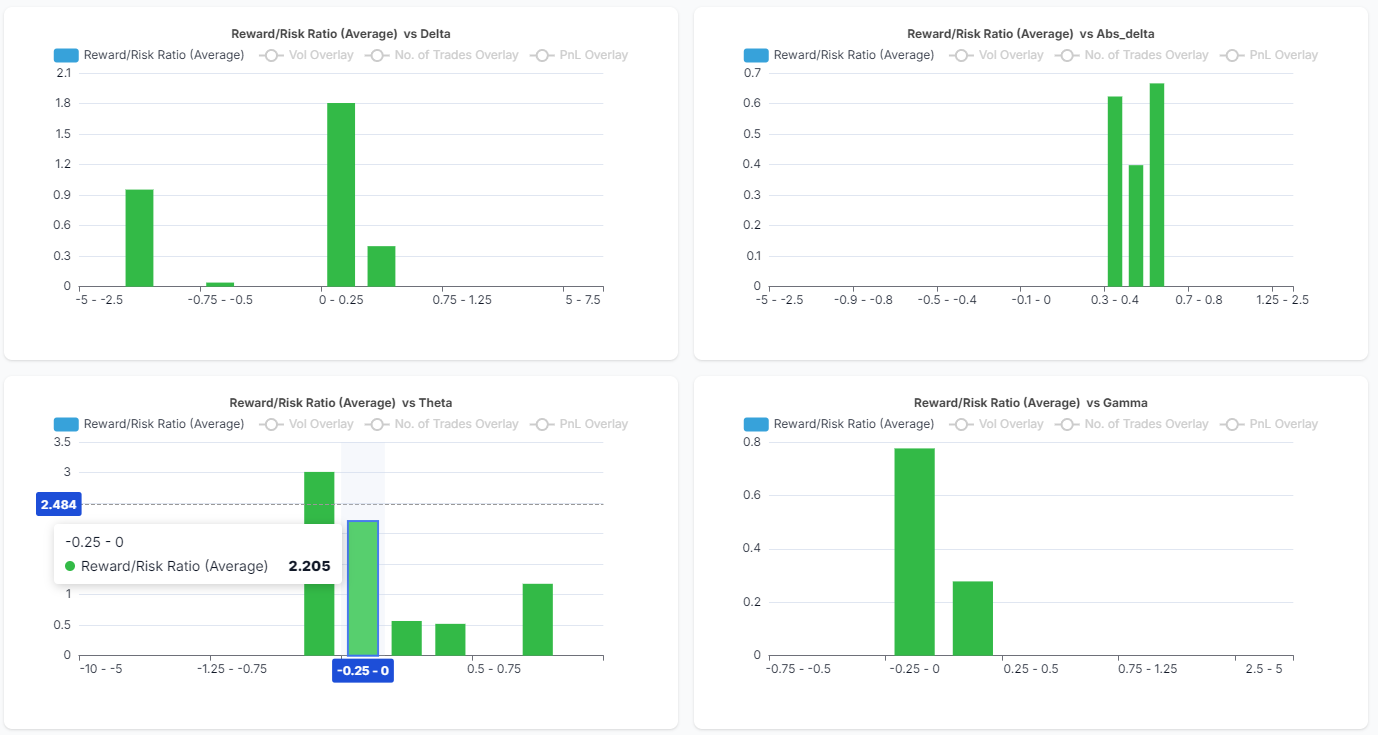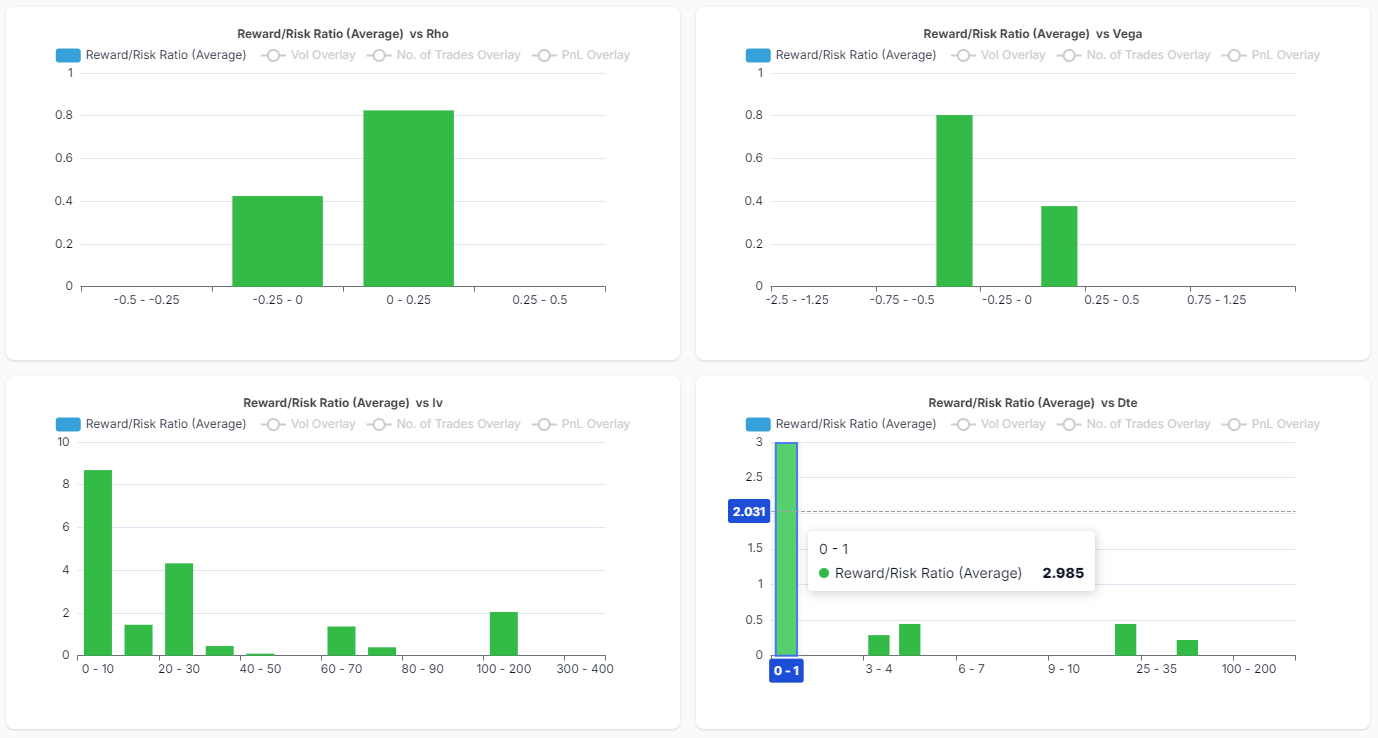 You can also add these charts in the grouped trades compare feature to compare your options trading strategy - all these features give you an analytical and actionable edge like no other platform. You can fine-tune your options spreads and even add your own greeks values to executions with these new features.
---
Try it out and see how it improves your options trading performance! TradesViz is now a complete solution for A-Z analytics for stock and options traders. We offer an in-depth and detailed analysis of every single trading statistic to help you find your trading edge. If you have any questions, feature requests or feedback, please don't hesitate to contact us at [email protected]