Sep 2022 to Jan 2023 Updates: Simulator, Options spread PnL, EOD Exit + more feaures!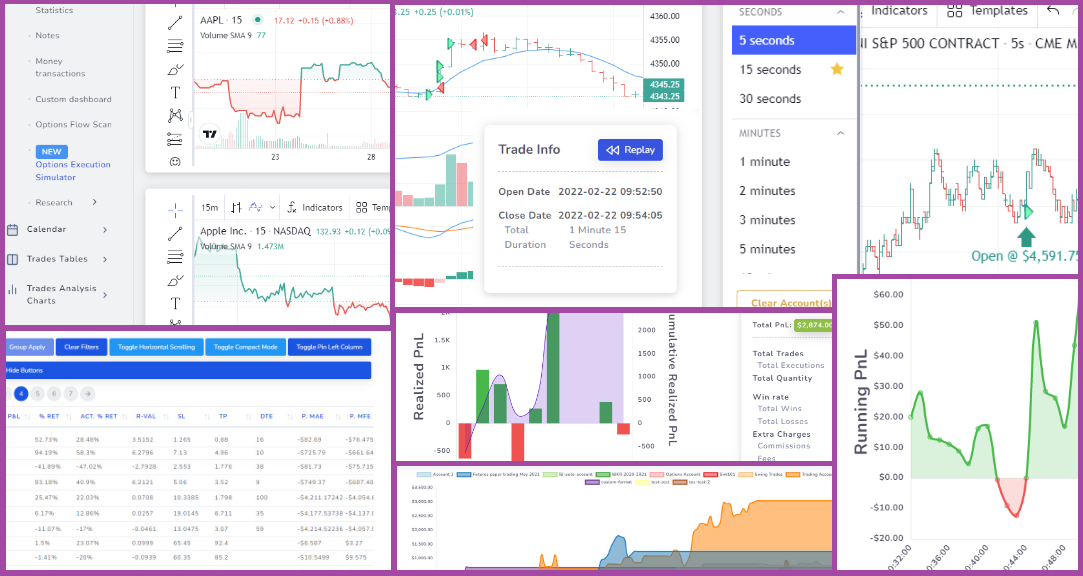 We didn't just end 2022 with a record-setting no. of auto-sync brokers for a trading journal, but also added plenty of new features right around Christmas and new year time!
Here are the new features which you might have missed:
Quick filters in your dashboard to quickly apply almost any trading statistic based filter no matter where you are on the TradesViz dashboard.

[BIG]

For the first time EVER, TradesViz is the first journal to have ALL 3 asset types for simulation: US stocks, US futures, and Forex pairs. Simulate ANY date in the last 1 year and automatically journal them OR replay your trades second-by-second using our replay feature.


Real-time sync with MetaTrader 5
New broker support (manual import): Quantfury, moomoo, Bookmap, Cobra Trading, JForex
New view modes: Instead of just PnL, you can view your charts in R-value or Points/Ticks - Highly useful for traders who want to view charts from a risk perspective and/or for future traders who want to view stats only in terms of points earned/lost.
Charting: Intraday Options chart is now available for *every* individual equity and index option contract in the US! + sub-minute chart (5-sec, 15 sec etc.,) charts are available for US futures - perfect for scalpers looking to get a DETAILED view of their trades plotted on the chart. Another first in the trade journaling world!
New Tabs:
EOD exit analysis: We've seen "best exit" analysis before and this new type of analysis answers the question "what would happen if you exited the position during market close"?

[BIG]

Options simulator: For the first time EVER, you can view every single options strategy's cumulative PnL charted against the underlying on the same page. This means you can now visualize the EXACT PnL of any of your complex strategies. It is also possible to copy any of your open positions to this tab by clicking on "View Options chart" at the top of trade explore for any options trade. This will help you visualize your potential exists and also show you the unrealized running pnl.



Running PnL for all trades can now be viewed at the bottom of the trade explore page.


Lots of new custom dashboard widgets. We now have over 450 unique charts and statistics available in the custom dashboard. One of the most requested widgets: the account equity chart has also been added. The custom dashboard still remains one of the most popular features in TradesViz!
Increase in granularity in MFE/MAE/Best exit analysis for US futures trades - all analyses based on second-level data to provide even the most frequent scalpers with the most accurate analysis.


Trades table updates:

The executions table now has strike, expiry, and options type info that are both sortable and searchable.
Horizontal view, compact view, etc., are all stored in your local cache so that they are preserved across sessions
A few new columns were added: Total points, total ticks, Account-based return %, Best exit R-value, EOD exit R-value


The day trades table now expands to (optionally) trades + other chart info.




Account statistics: New chart was added that shows the PnL of all selected accounts


The year 2022 has been a year of expansion of TradesViz into many different domains, adding new partners, and more! We recently partnered with Tradier to offer all Platinum tier users of TradesViz 100% commissions fee equity and equity options trading. We are also a recognized partner of Tradier, part of the NinjaTrader marketplace (the only online journal to have 100% auto-sync with Tradovate), and an officially recognized 3rd party on Interactive Brokers with auto-sync integration.
We also added full support for Australian exchanges this year and improved support for a lot of Indian brokers and exchanges.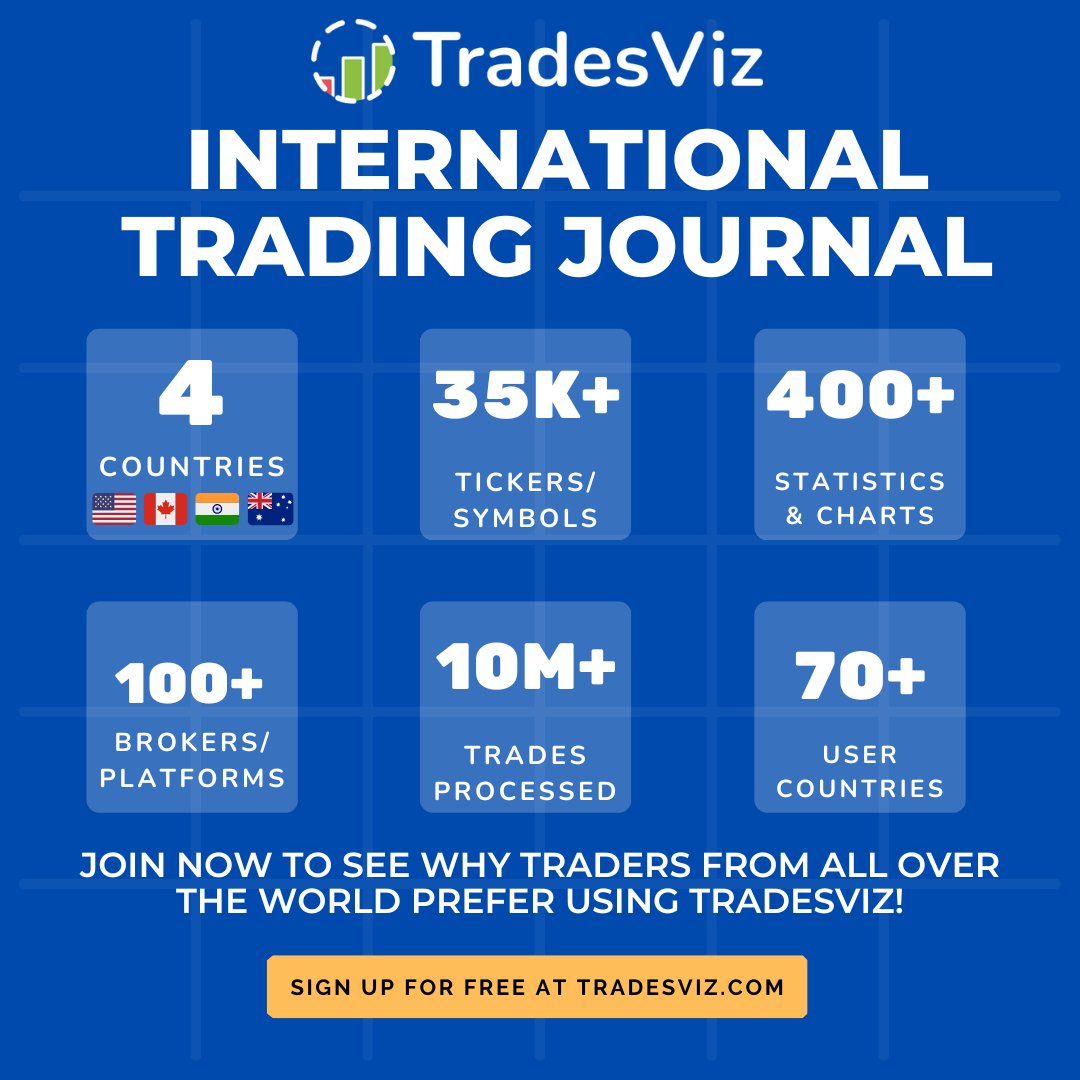 With over 10 million trades imported and users from over 70 unique countries, TradesViz continues to be the fastest-growing and continually improving online trading journal in the world. Without the support of our users, none of this would be possible.
From the entire TradesViz team, we extend our thanks and gratitude to all our users for your continued support. Your feature requests, feedback, and reports are what drive the development of TradesViz and we hope this will continue into the year 2023.
This year, our focus and efforts will be on the following areas:
Improving the UI/UX of TradesViz
Adding more analytics based on tags
Focusing on perfecting one of the most used tabs: the trades table
More usage of intraday options data for advanced and actionable options analysis
More simulation/trading practice features
We look forward to your support and continue being your preferred trading journal this year! :)
You can look at our progress and the improvements we have made to the platform over the last 2.5+ years here: https://www.tradesviz.com/blog/?category=Changelog. We value transparency in all aspects and we always share our development progress so that you know you are using a tool that is constantly updated and improved to adapt to the ever-changing markets.
Always, our development will be user-driven. As such, we highly appreciate your input, feedback, and feature requests.
---
That's it for now! TradesViz's development process is very user-centric so all our inputs and feedback are taken into consideration when implementing every feature! Please let us know if you have any questions, feedback, or feature requests by emailing us at [email protected]!