UI Improvement: Dark mode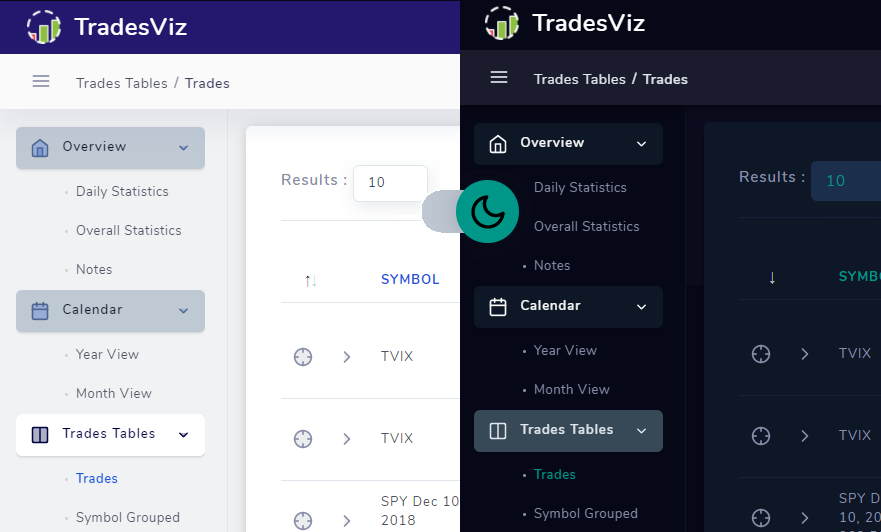 Finally! TradesViz now has full dark mode support for all the dashboard pages - including all charts, tables, and even the interactive chart!
To toggle between light and dark now, you will now find a toggle on the top right corner of your dashboard with the sun or the moon icon.

The sun icon indicates that the light mode is currently turned on and the moon icon indicates that dark mode is turned on. Clicking on this toggle will refresh the page you will see the new mode applied immediately.

Note that this setting is saved to your profile meaning - whenever you open your TradesViz account from anywhere and from any device, this setting will automatically be applied. You can also change this in the global account settings page in your account settings page.
Here are some samples of the new dark interface: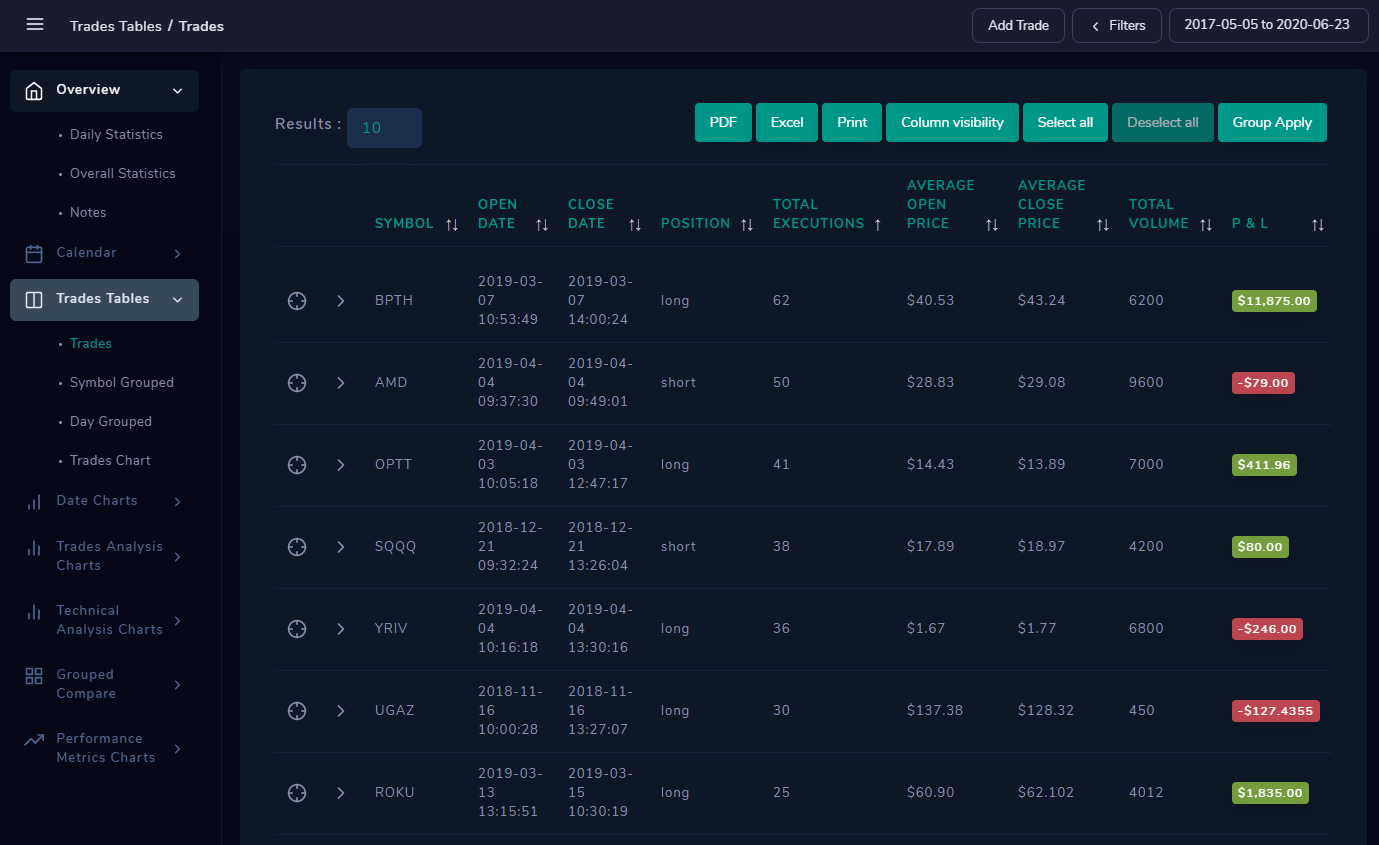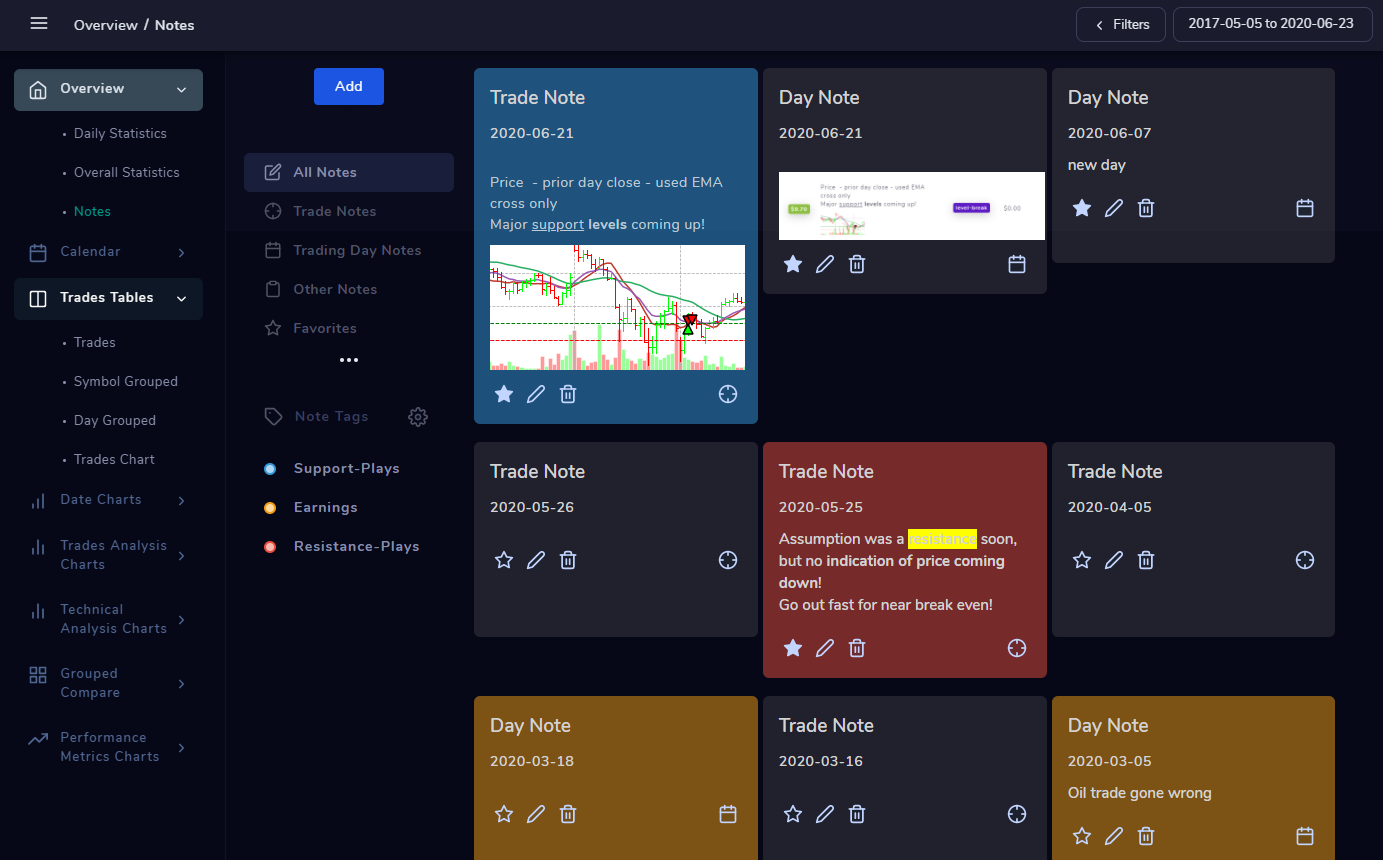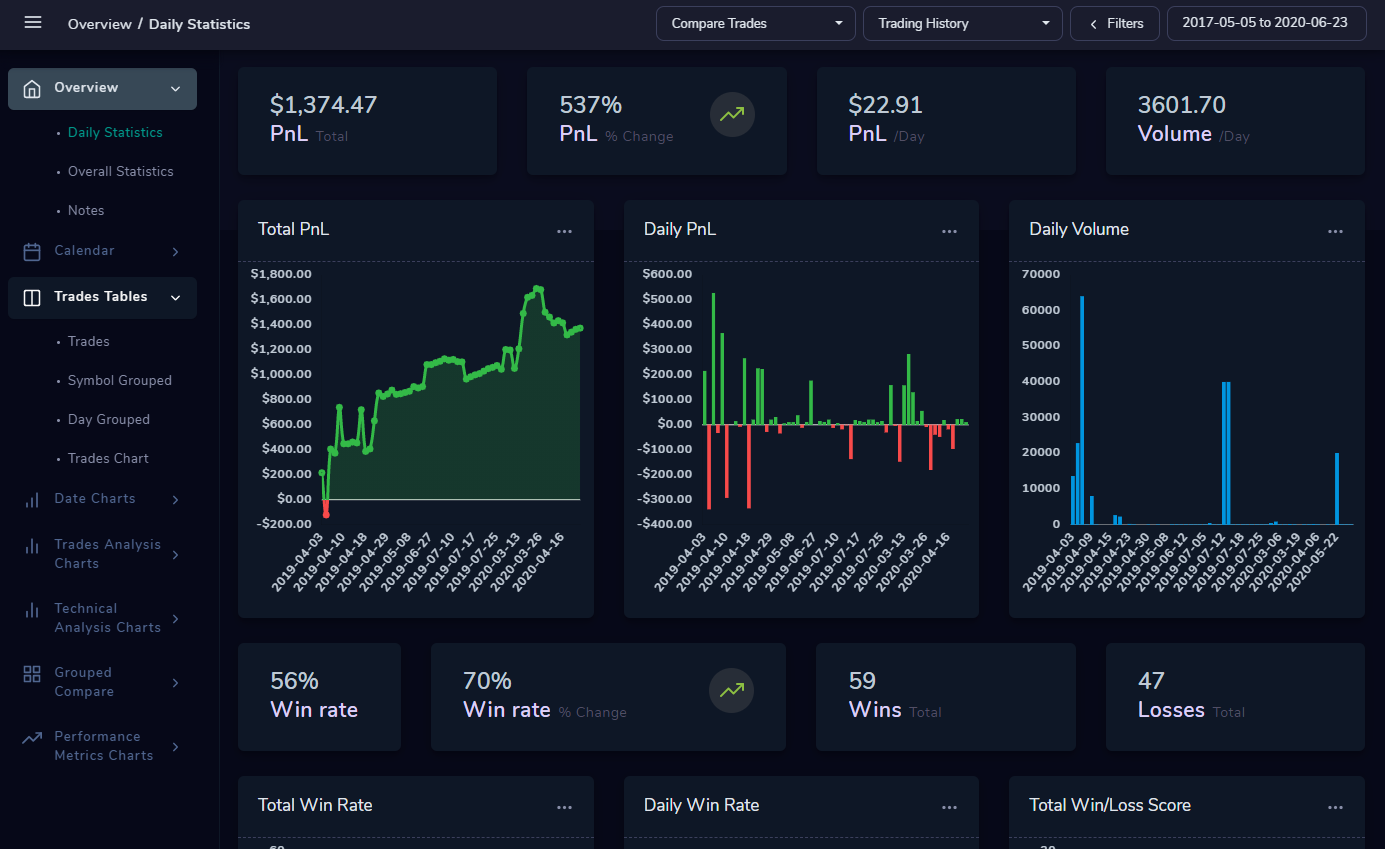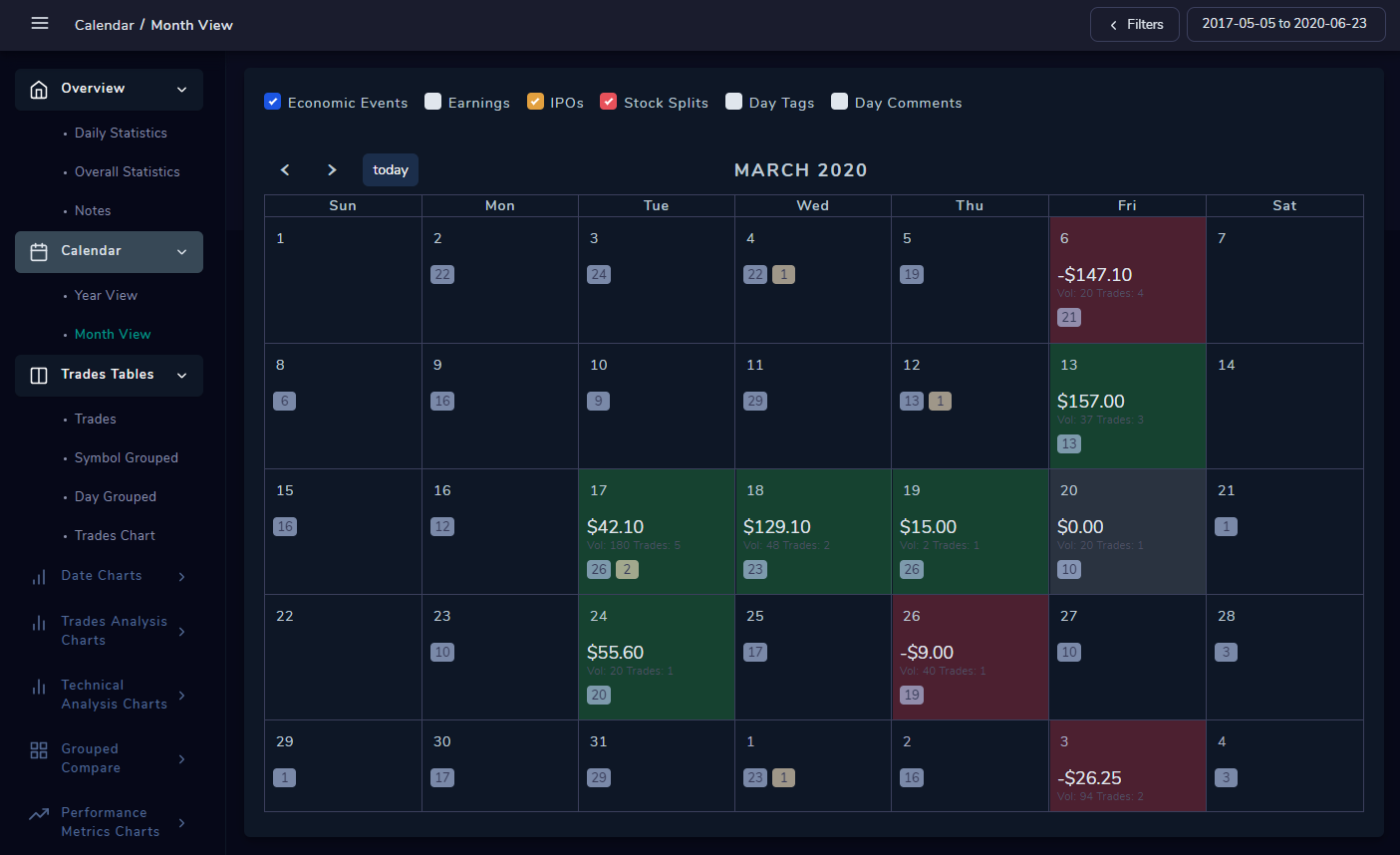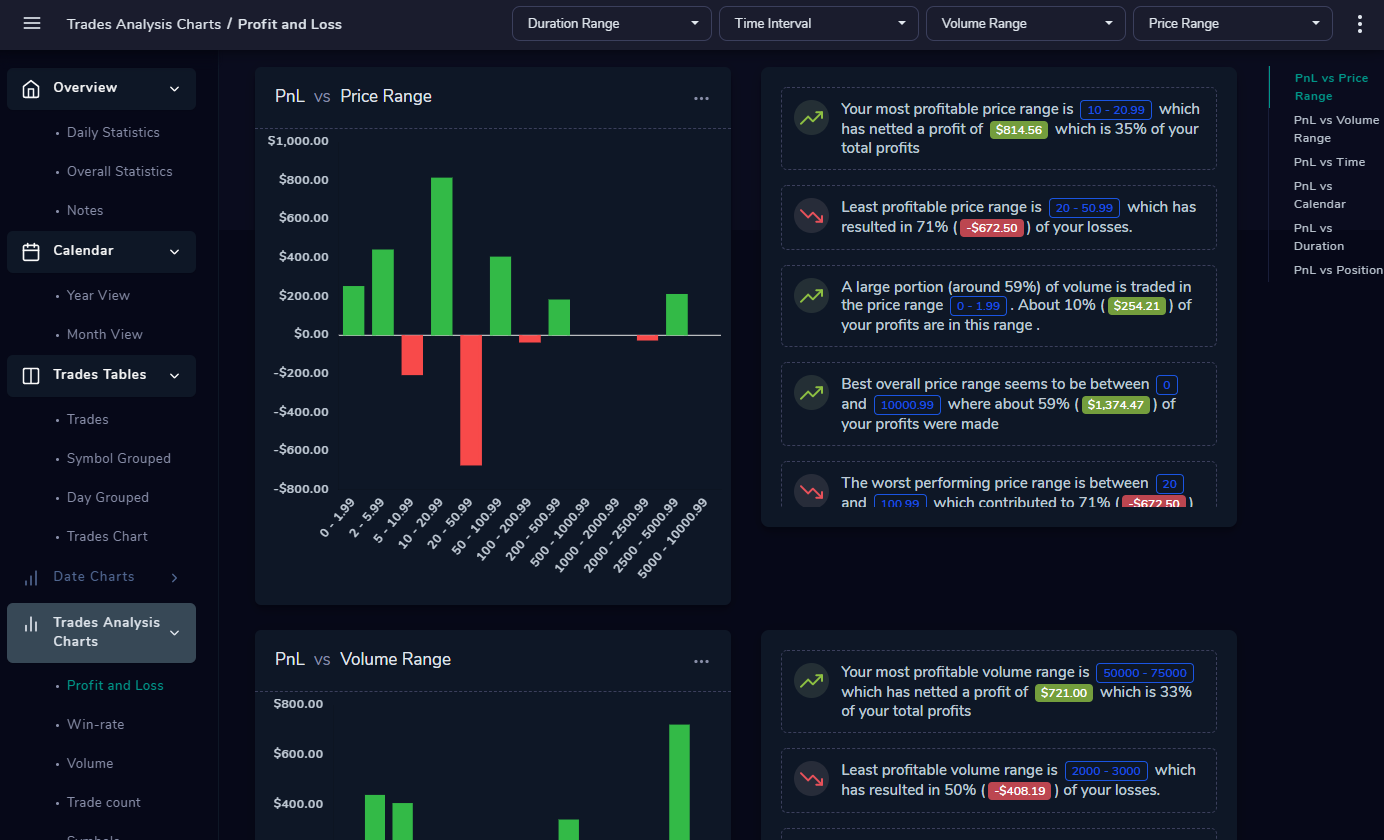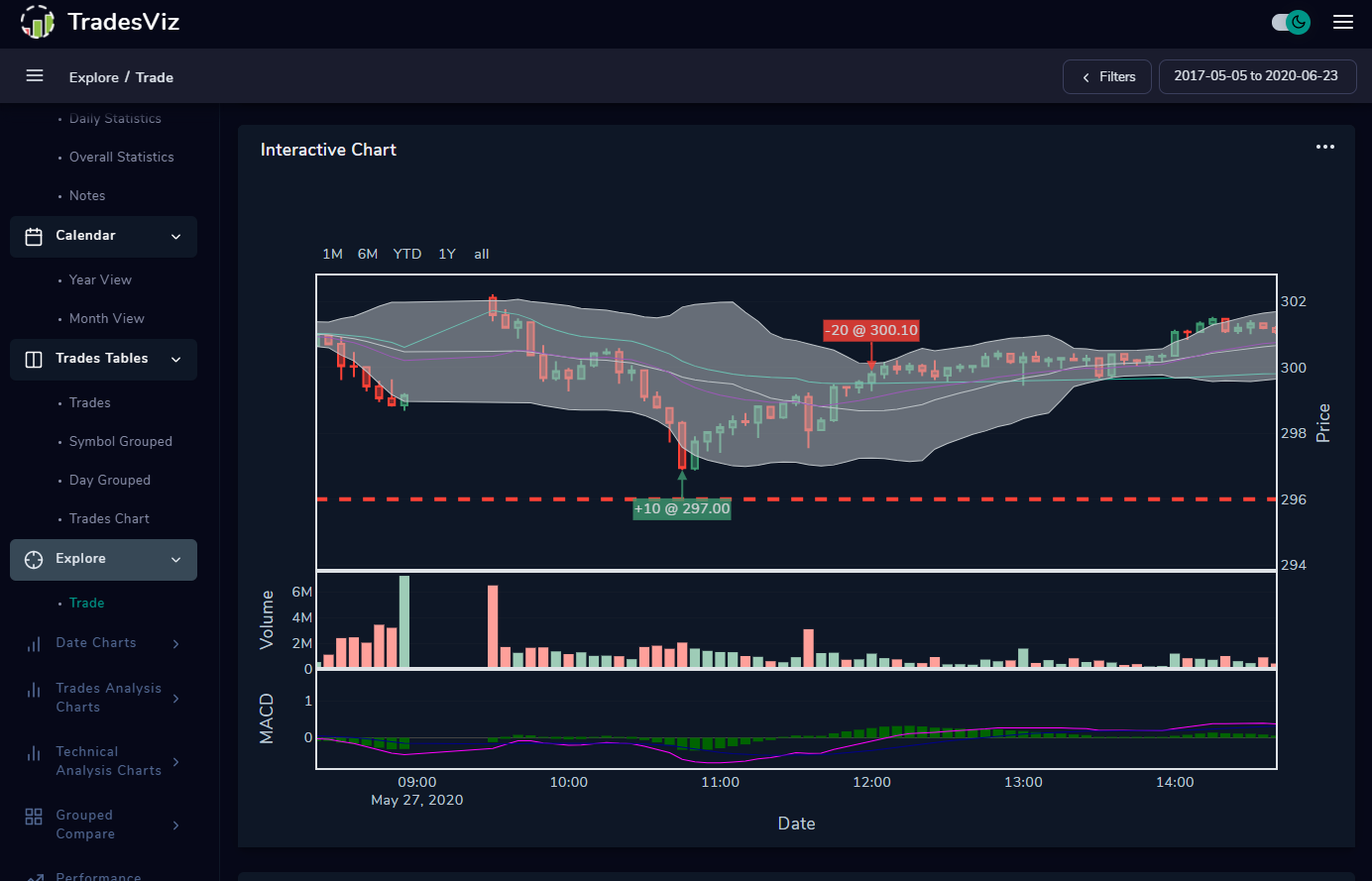 Do let us know if you have any issues using the dark mode by emailing us at [email protected]!