March 2022 to May 2022 Updates: Seasonality, Public dashboard, Auto-notes sync and more!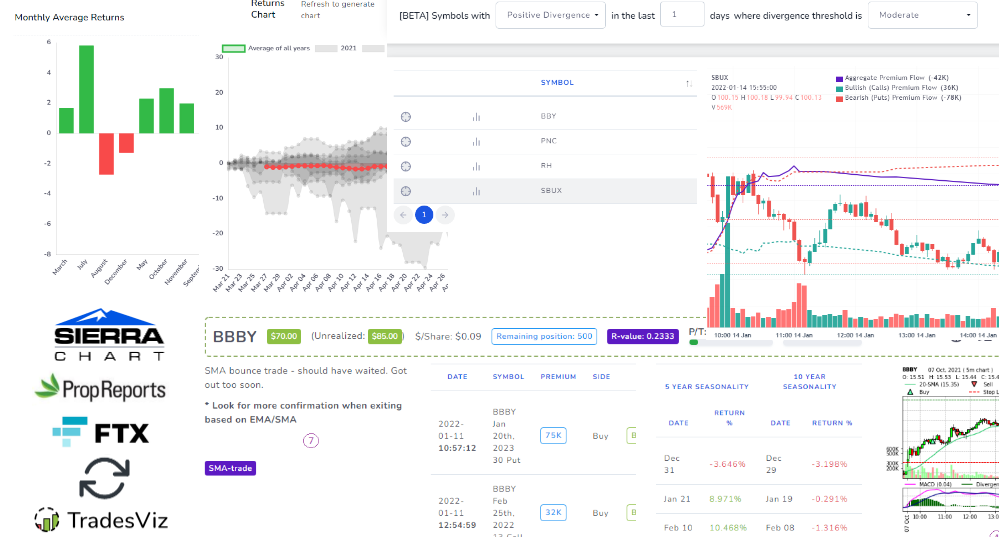 We hope the Q2 2022 has been going well for everyone. While market conditions are less than ideal for many, it's a great time to take a step back and learn about the markets and also to look back at your own trading and see where you can improve. Always remember that being in cash is also a very valid position!
It has been a very busy couple of months for us as we are trying to integrate and unify many different parts of TradesViz and also bring in as much automation as possible to journaling in TradesViz.
Here are some of the recent changes and improvements we have done to our platform:
As we are nearing our 2nd year anniversary, we are grateful for the thousands of users who have supported us in many ways in our journey. We would not be here without your help! Thank you and we hope can continue to be your preferred trading journal with your support! If you are not yet a user, sign up and stay tuned for exclusive offers coming very soon! ;)
You can look at our progress and the improvements we have made to the platform over the last 2 years here: https://www.tradesviz.com/blog/?category=Changelog. We value transparency in all aspects and we always share our development progress so that you know you are using a tool that is constantly updated and improved to adapt to the ever-changing markets.
Always, our development will be user-driven. As such, we highly appreciate your input, feedback, and feature requests.
In the coming months, we will be focusing on bringing as much automation as possible in terms of trades input (auto-sync) and integration of options flow analysis into your journal to provide not only analysis of existing data but also trade ideas on which you can act on.
---
That's it for now! TradesViz's development process is very user-centric so all our inputs and feedback are taken into consideration when implementing very features! Please let us know if you have any questions, feedback, or feature requests by emailing us at [email protected]!