New feature: Chart Trades View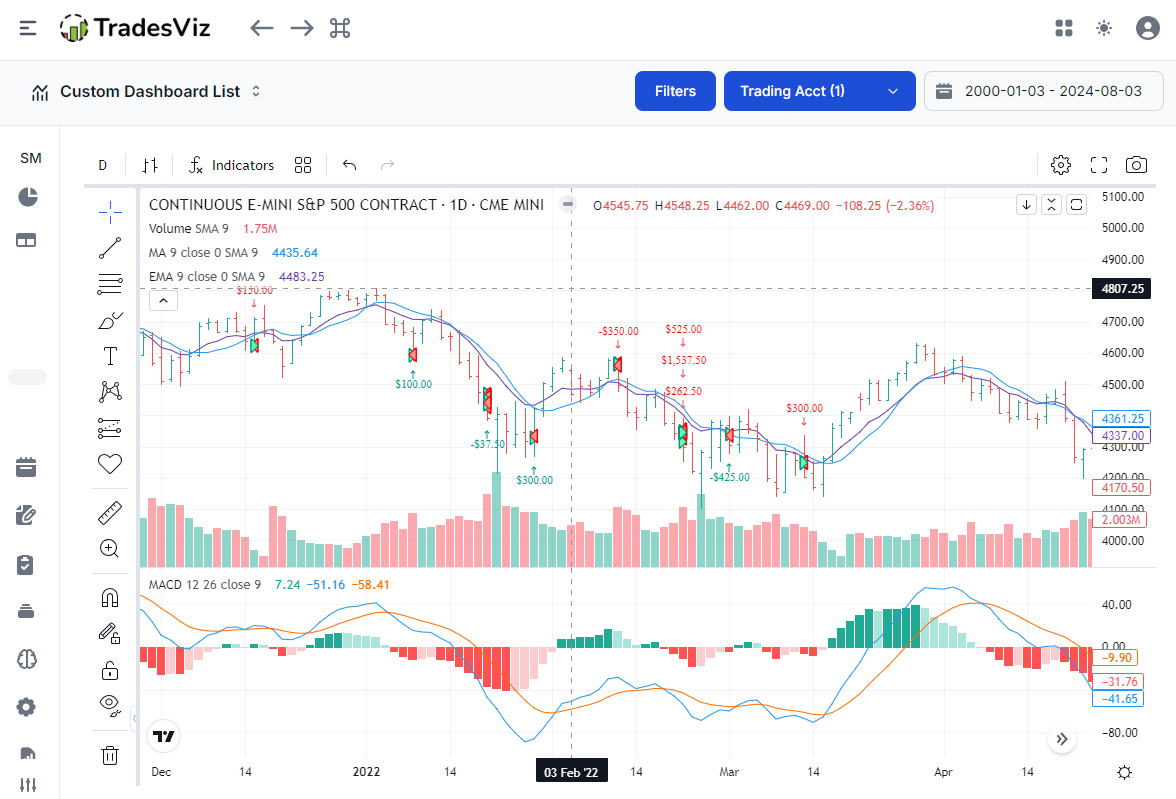 So far, it was only possible to view individual trades via interactive or static charts in the trade or day views of TradesViz. But with this new feature, you can now view all the trades you have made for a particular symbol in an interactive chart - just like in your trading platform!

This tab is available under the "Trades tables" tab (it was named "Trades" but we have recently changed it to "Trades tables" to be more clear on what type of data is available in these tabs).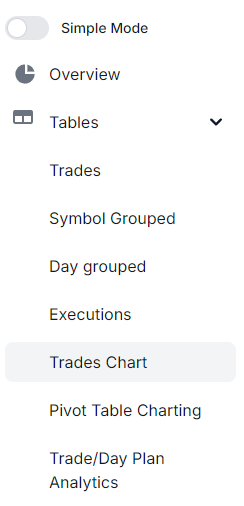 Click on "Trades chart" will open an empty tab where you have to click on the 3-dots icon on the top right corner which will bring up the chart settings menu. This is very similar to the chart settings menu you would have seen for the custom chart stock generation. Choose the symbol and optionally the indicators and other chart settings and click on "Generate chart".

A fully interactive chart will now appear in the empty area in the tab with all your trades plotted. Note that, the trades shown depends on the date range you select in the chart settings above. The global parameters and filters are also applied! Here's an example chart showing AMZN trades with Heikin Ashi candlesticks and Bollinger band, RSI, and MACD as indicators.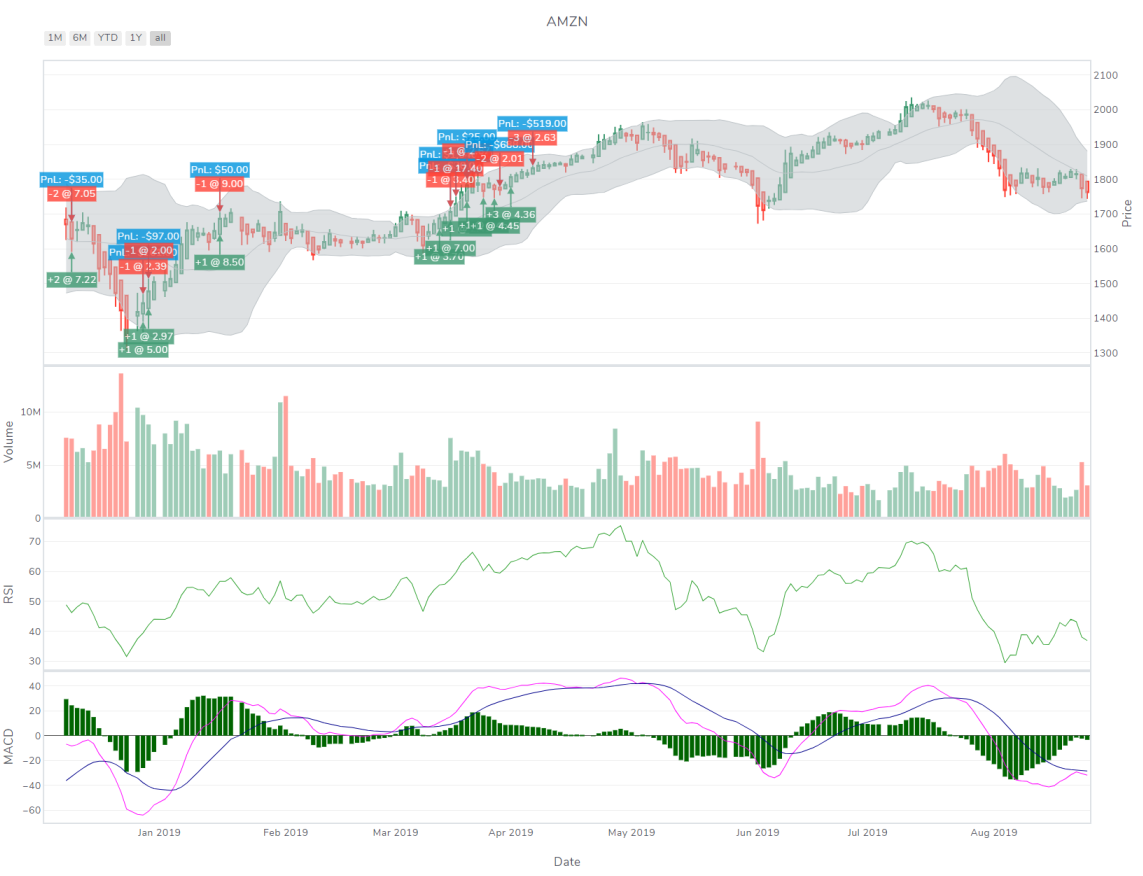 You can change the settings anytime by going to the chart settings again and setting your preferences. Functions like zoom, pan, scroll are all available in this chart. We not only show you the chart - you can scroll down to also see the actual trades!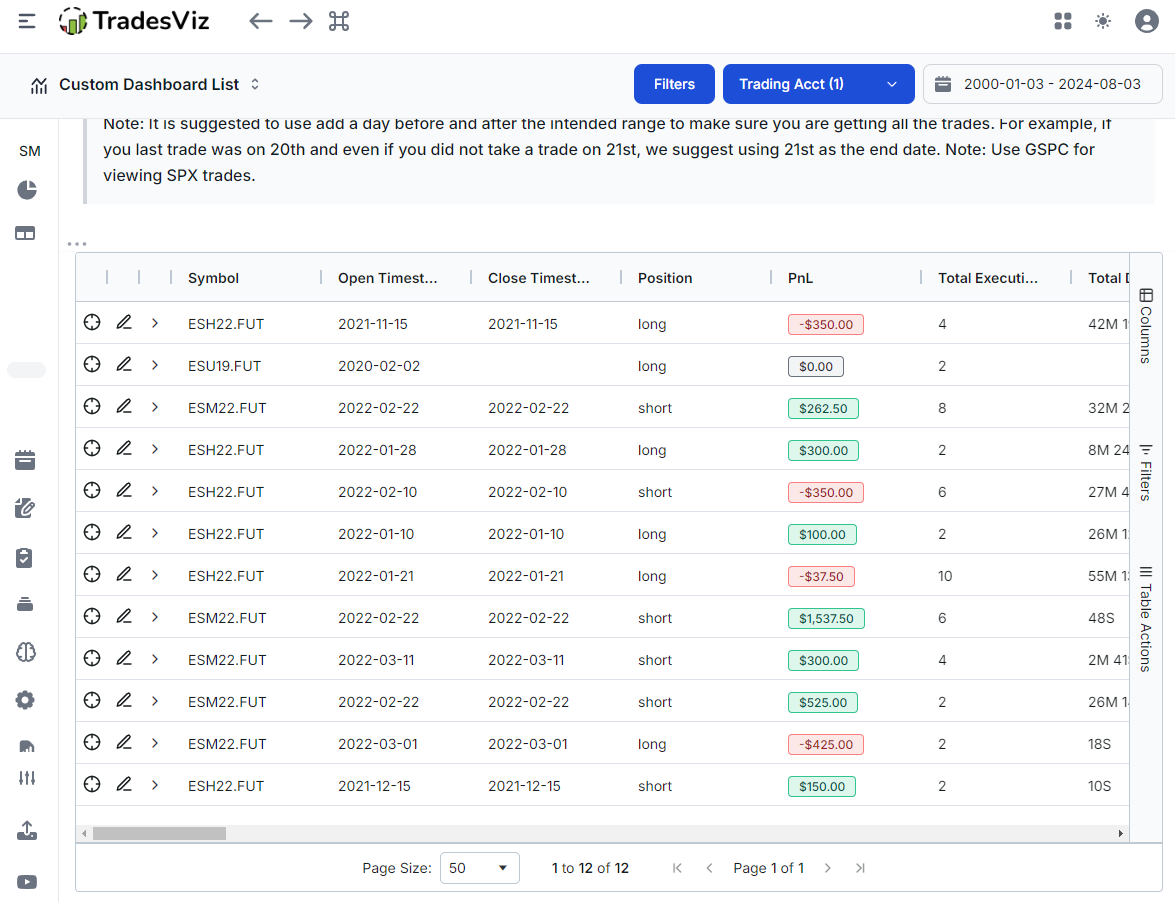 This way, you can not only look at the trades on the chart but also see the exact statistics and details about the trade right below it! Note that this table is exactly the same as the main trades table - meaning, you can go straight to the trade itself by clicking on the target icon and also view the executions all in one place!
We hope this feature serves as a good solution for traders who trade with multiple brokers but still want to visualize and look at all their trades in one single place!
Update 9th May 2022:
You can now view the above chart in TradinView style also!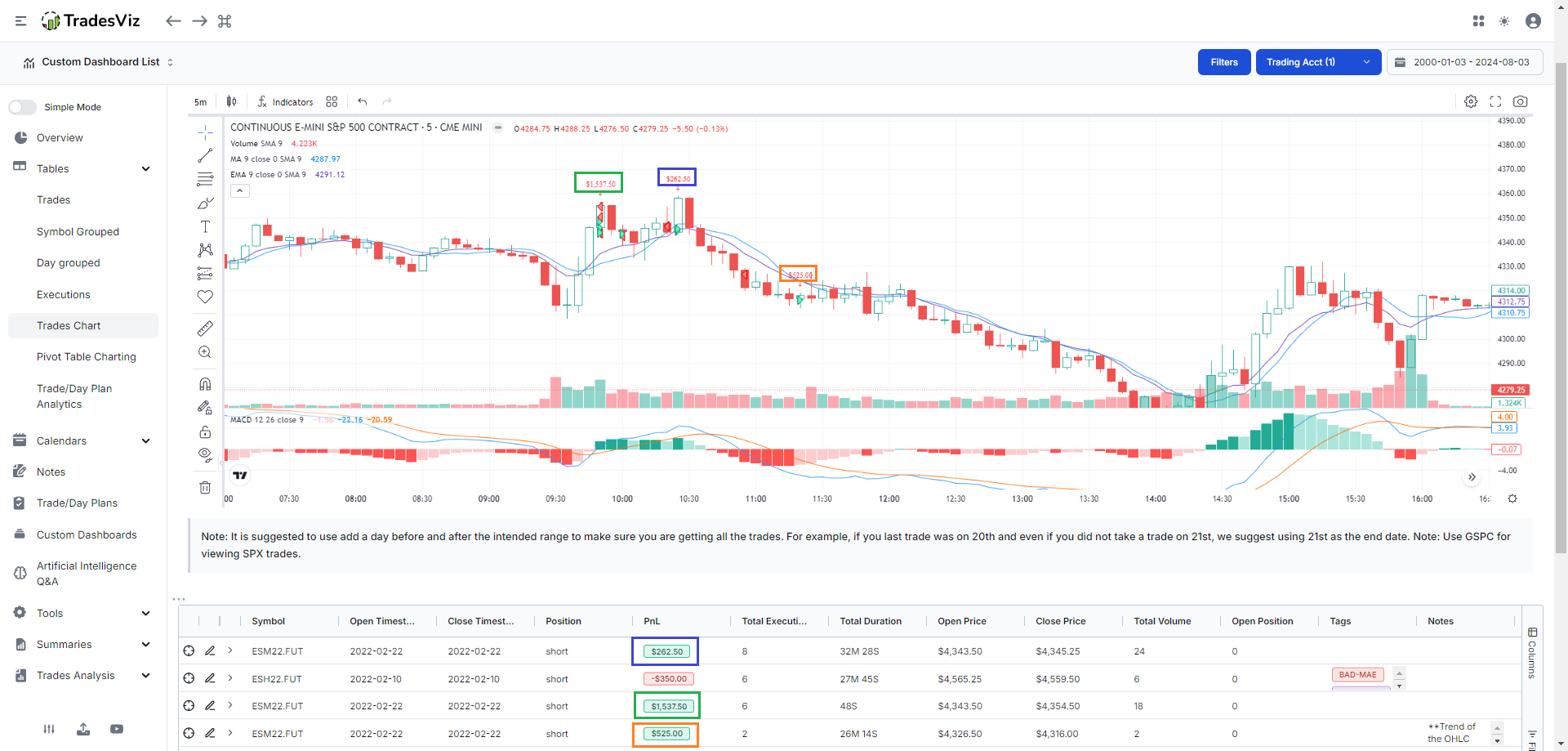 ---
This is a feature request by one of our users so, if you have any ideas or want anything implemented, be sure to let us know by emailing us at [email protected]! TradesViz is shaping up to be a perfect all-in-one tool for trading performance analysis, journaling, and more - all of this would not be possible without the help of our user's feedback and feature requests!