New feature: Account statistics comparision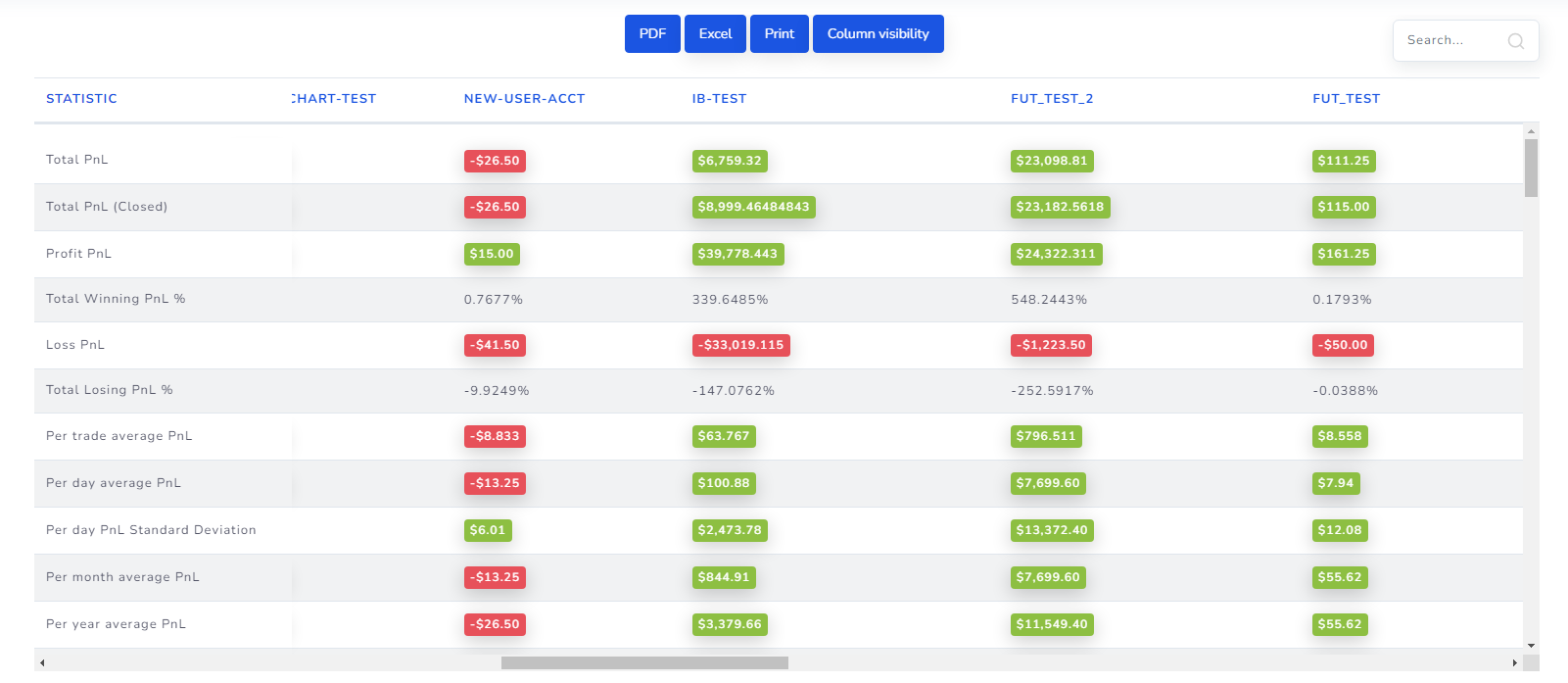 Another user request that had us thinking - why haven't we had this for so long?!
That's the beauty of user feedback and feature requests! There are always different perspectives on how a trader might view analysis and you sharing it with us is the best way to help us improve TradesViz so that we can provide more value to you!
This is a very simple feature - You will see a table (horizontally and vertically scrollable) with all the stats in the overview section displayed for ALL your accounts if you want.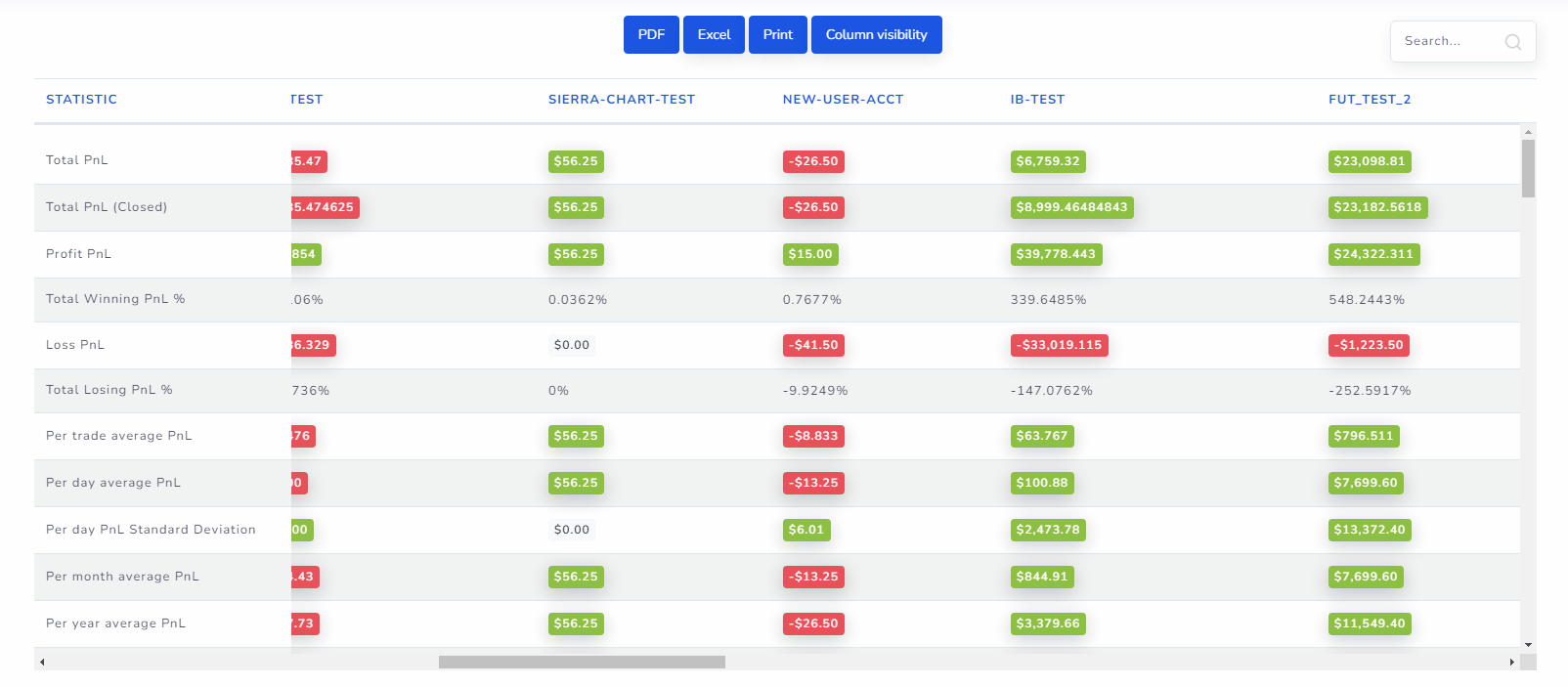 You can only choose to display the accounts you have selected in the global settings or display all and then filter using the Column visibility button. It is also possible to export this into excel for further analysis and record-keeping!
If you want to go deeper and compare and contrast stats with charts and more visualizations, please take a look at the group compare feature detailed here.
Update Dec 2022:
You can also view the equity chart of the trading accounts now: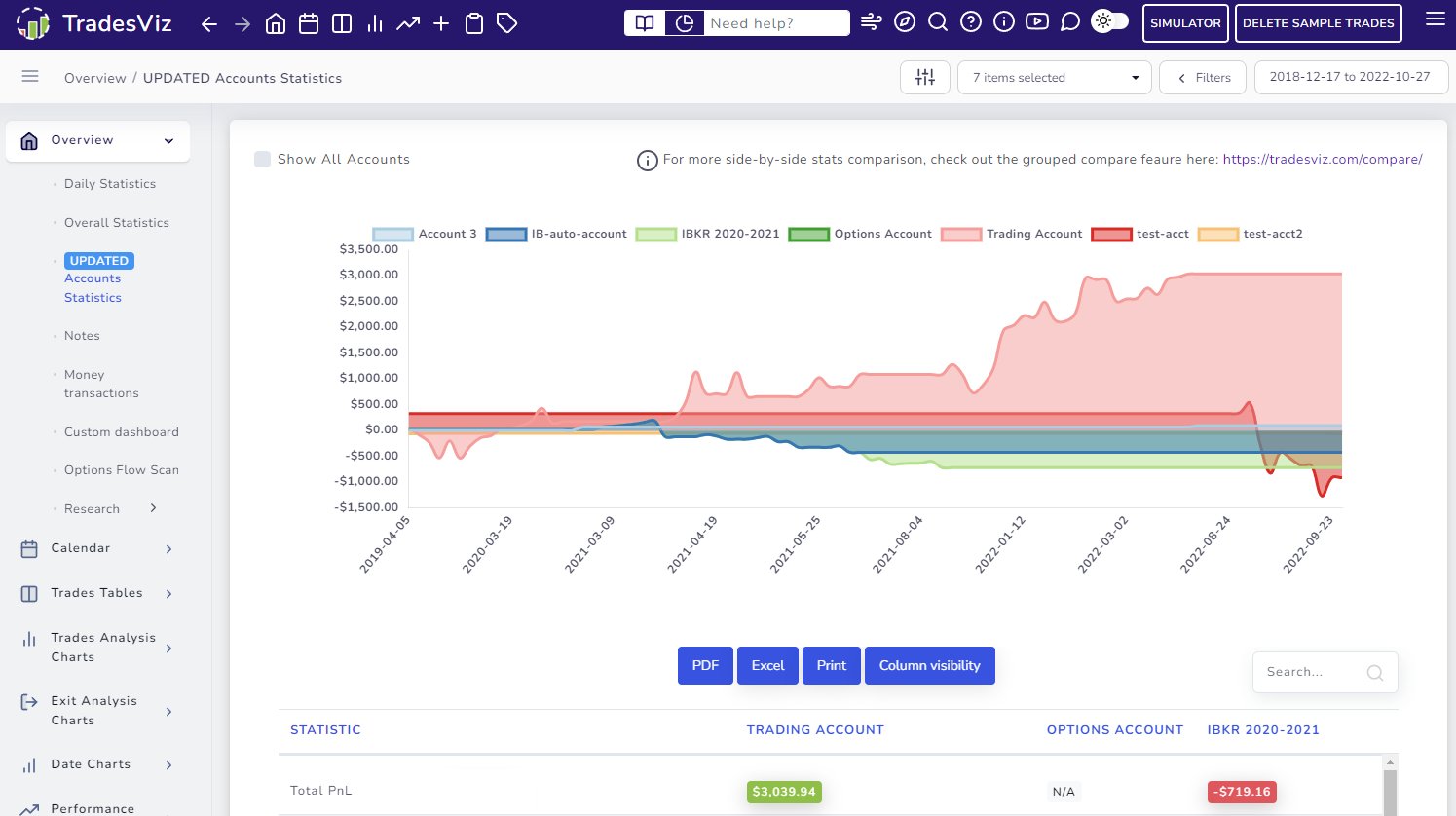 As always, you can let us know your questions, feedback, and feature requests by emailing us at [email protected]!