Auto import trades from Robinhood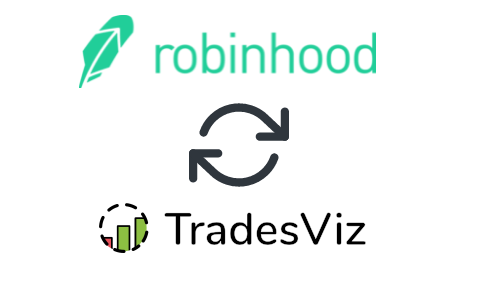 A long-requested feature from many traders who are using Robinhood.
This time, the sync is a little different from all the other sync methods we have shown so far.
To sum up, here are the changes:
You have to enter your username and password (and optionally your 2FA code) on the import page for this sync to work
This sync can only be triggered manually from your side because we NEVER store your username or password so there is no 100% auto-sync for Robinhood.
If you are not interested in inputting your Robinhood username/password, this solution is not for you.
23rd July 2023
Update: Robinhood sync is only available as a sync once method where you have to enter your credentials every time. Robinhood no longer supports longer access token storage times so 100% auto-sync is not possible now.
12th July 2022
Update: 100% Auto Robinhood sync is now possible on TradesViz! The steps mentioned in this guide apply to the 100% auto-sync connection also. The only difference is that you establish a connection by going to tradesviz.com/import > auto-import and then choosing "Robinhood" in the platforms list.
Now, if you are ok with the above and want to sync your trades, read on.
Robinhood does not have a public API. This means there is no way for us - a 3rd party to safely access your account details (trades) in a read-only manner which is how ALL the other auto-sync procedures work on TradesViz.
The only way to Robinhood's API is by using your account's username, password, and the 2FA token if you have enabled 2FA on your account.
Here is how you can sync your Robinhood trades:
Head over to tradesviz.com/import
Select Robinhood-API-Auto-Sync in the platforms list
Scroll to the bottom, you will see a button "Login & Sync Robinhood Data" - Click the button


Make sure you carefully read all the notices and disclaimers.



Now, enter your login details and follow the instructions depending on your 2-FA scenario. We HIGHLY recommend using 2FA on your account at all times! This sync has been tested to work well with 2FA apps as well as SMS-based authentication. PLEASE MAKE SURE YOU READ THE DISCLAIMER! WE ARE NOT RESPONSIBLE FOR ANY UNAUTHORIZED ACTIONS THAT HAPPEN IN YOUR ACCOUNT!
After you click submit, your trades (options, stocks, and crypto) will start syncing to your account. This will take a few minutes as each sync pulls the entire trade history from your account.
---
That's it! This is the easiest way to sync with Robinhood accurately until Robinhood decides to release a public API. Please let us know if you have any questions or concerns by emailing us at [email protected]