TradesViz: Best TD-Ameritrade Trading Journal
Stocks, options, crypto - Sync all your trades automatically within mere seconds with TD-Ameritrade integration on TradesViz. View 200+ statistics, trading insights and create your own custom dashboard to track your PnL records!

No more CSV or Excel files! All it takes is 10 secs to sync you trades. We make journaling and analysis as easy as possible for you.
Start Free Trial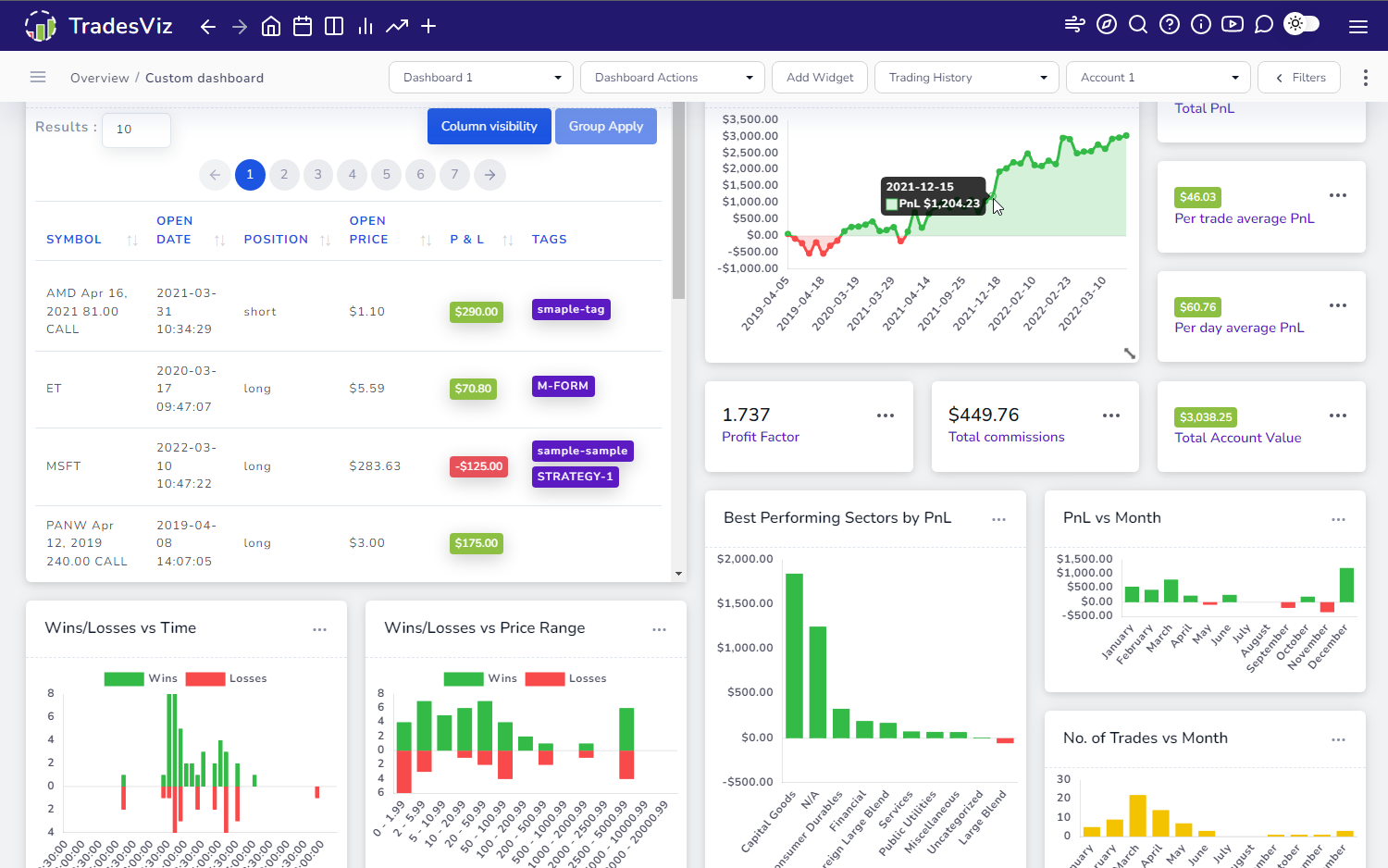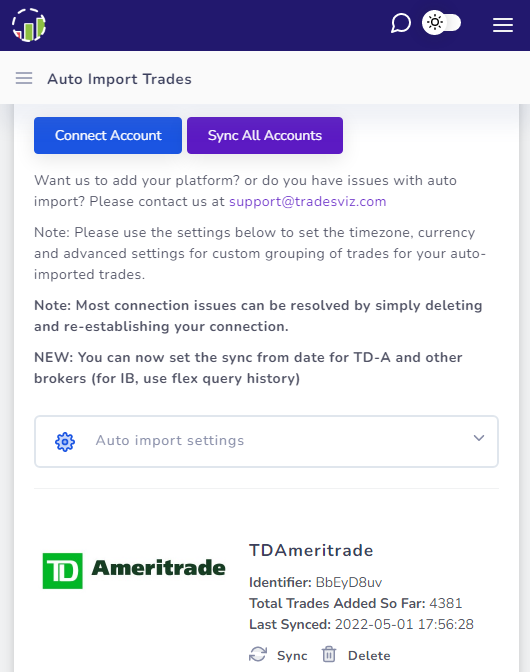 100% Auto
Just import/sync your file and leave the rest to us
Our goal is to have the easiest and simplest import process for any platform. We have advanced options grouping and labelling systems that work to automatically find your spreads, rolls etc., and grop them correctly. You don't have to worry about data accuracy - We just want you to focus on utilizing our analytics to improve your trading.
Automated charts generation, Risk statistics, PnL analytics and auto-tagging of 20+ options strategy
Manage your import files easily using our export page and export your data whenever you want - no vendor locks! You own your data!
With EOD unrealized prices, it's easy to check how your portfolio looks everyday just using your journal!
Freedom of Choice
Don't want to use auto-sync? No problem!
TradesViz has the most flexible import features among any trade journaling or management software. We have automation features integration into almost every aspect of journaling in TradesViz.
Manual imports - CSV, Excel, or even PDFs are supported by TradesViz. Is your file format not supported? Contact us! We will help you!
Don't want to use manual import also? How about using our Custom format + Google drive auto-sync for a truly customized and automated solution?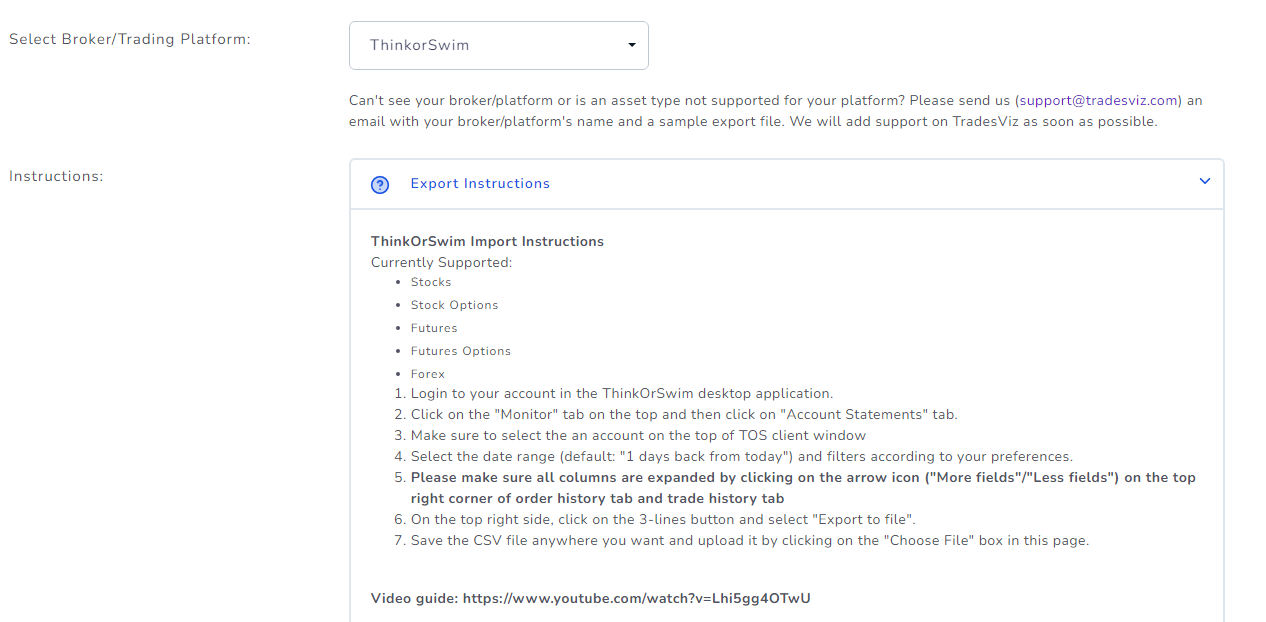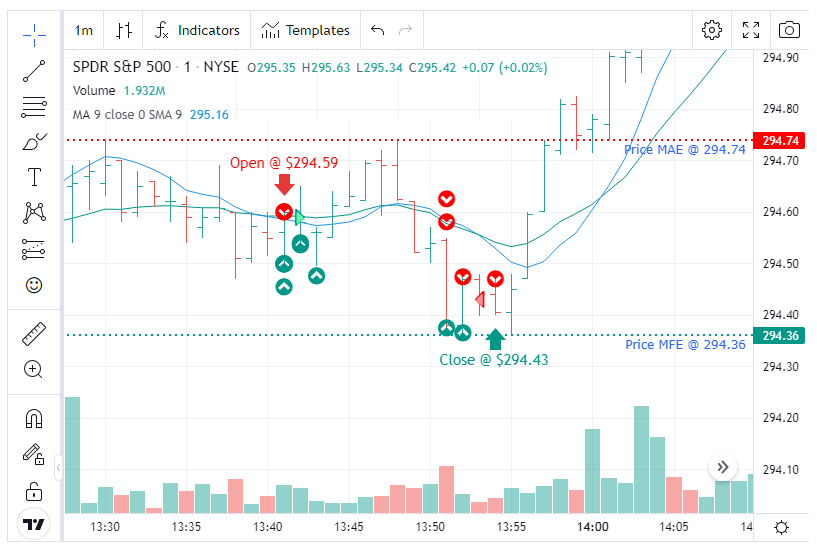 Annotated Charts
Visualize every execution of your trade
Journaling is not complete without charts. TradesViz provides high quality TradingView charts with annotated executions for ALL your trades. This includes MFE, MAE, Best exit and more for all trades!
100% Auto-plotted static image based charts or interactive TradingView charts - all fully customizable. Choose what chart type you want, timeframe, indicators and more!
Choose from 50+ indicators and save your chart settings/templates and set your account to auto-generate charts whenever you import your trades.
Draw on charts to add chart commentary to your trades and TradesViz will take care of saving all your notes/comments on charts!
Seamless Integration
100% Auto-sync your trades - don't worry about expiration, rolling, splitting, merging. Everything is auto in TradesViz.
TradesViz has the most auto-integrations with brokers. You can check our full list here.
Automatically sync all your options trades from ThinkorSwim, Robinhood, Interactive Brokers, Tradier, TradeStation and more!
Focus on the analysis and not on data-input. We will take care of the mundane tasks so that you can focus on that is important for you!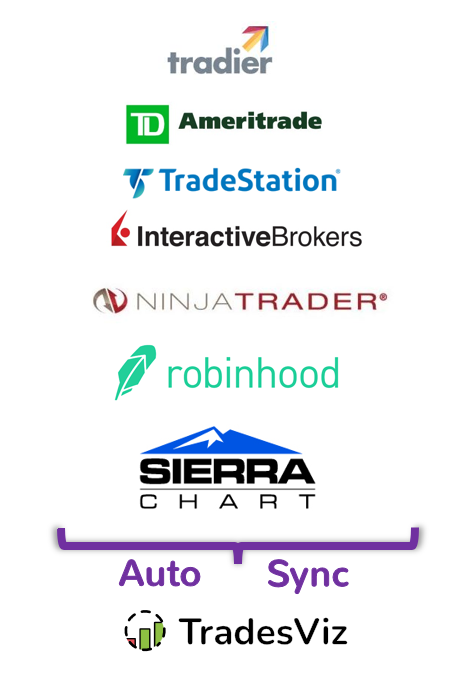 Small on price, Big on features!
With a single subscription, you can trade stocks, stock options, have in-depth trading performance analysis and charts auto-generated for you and more!
3000 Executions/ Month
Basic performance charts
Stock imports
1 Trading account/Portfolio
Select Plan
Unlimited Imports
All statistics and performance charts
Stock, options, futures, forex import
15 Trading accounts/Portfolios
Auto stock chart generation features
100% Auto-sync trades
Start Free Trial
Platinum
US$
29
99
monthly
Everything in Pro
Advanced Exit analysis
Options flow analysis/Options screener
Custom dashboards
Seasonality Analysis
Commission free stock trading
Integrated trading UI within TradesViz
Start Free Trial
3000 Executions/ Month
Basic performance charts
Stock imports
1 Trading account/Portfolio
Select Plan
Unlimited Imports
All statistics and performance charts
Stock, options, futures, forex, crypto, CFD import
15 Trading accounts/Portfolios
Auto stock chart generation features
100% Auto-sync trades
Start Free Trial
Platinum
US$
22
49
monthly
Everything in Pro
Advanced Exit analysis
Options flow analysis/Options screener
Custom dashboards
Seasonality Analysis
Commission free stock trading
Integrated trading UI within TradesViz
Start Free Trial